At McLaren Racing, racing and winning are important to us. But they're not our only focus. We're also fearlessly committed to building a better environment for our people to work in, and to creating a better place for everyone to live in.
We're writing the next chapter in the McLaren Racing story, and at its heart are our vision and values: Our Vision is to deliver the most exciting and inspiring performance in racing.
Our Values are what we believe in, and they guide us in our Fearless Pursuit of Better.
Our culture underpins our Vision. It guides the way we act, think and deliver. It enables us all to achieve peak performance. And it drives us to move forward. Without fear.  
It brings us all together as one team. A team that shares the same goals. The same ambitions.
The same future.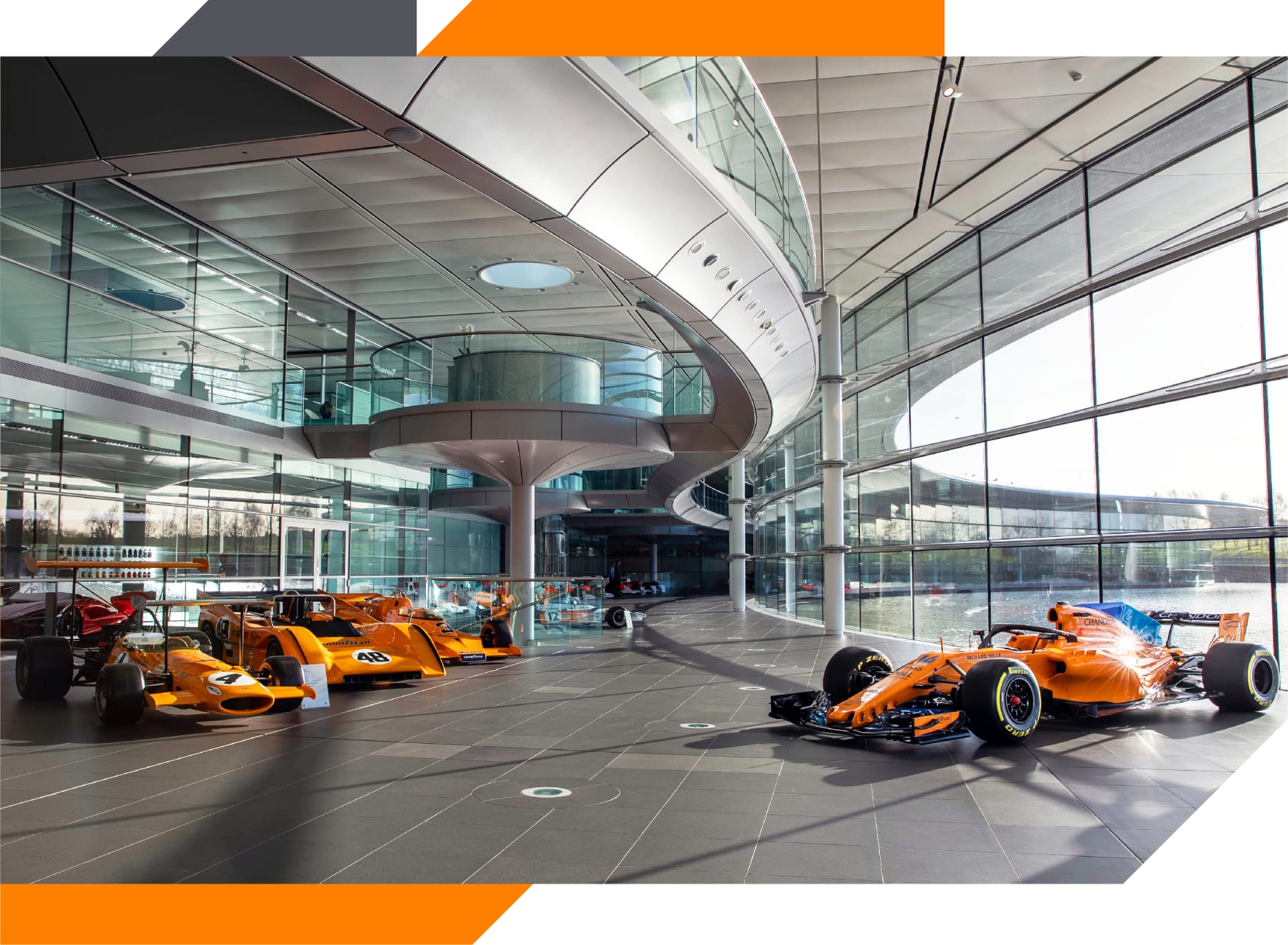 We show true Bravery in the face of every challenge

We make a real difference with our Humility.

We approach every new opportunity with Openness.

We inject more Energy into our day.

We always put our Ingenuity to work.
MCLAREN RACING

ENGAGE
A fearless approach to diversity, equality and inclusion in motorsport.
The Fearless Pursuit of Better isn't just about racing. It's also about building a future with a clear focus on diversity, equality and inclusion. We believe that when we create an environment where everyone can be their best, we'll inspire new generations of talent.
That future begins with McLaren Racing Engage.
As the first initiative of its kind in F1, Engage will pioneer a strategic multi-year alliance with four expert partners to diversify talent in motorsport. Alongside Women's Engineering Society (WES), EqualEngineers, The Smallpiece Trust, and Creative Access, we'll deliver grassroots-level education and training to under represented and under-privileged groups through a range of STEM initiatives, funding and mentorship.
This is how we'll help grow our own diverse, inclusive and fearless culture - in our people and across our communities. It's how we'll help deliver real change across F1 itself.
To find out how you can access the support and be part of the activity and initiatives we are running with our Engage partners, please contact [email protected].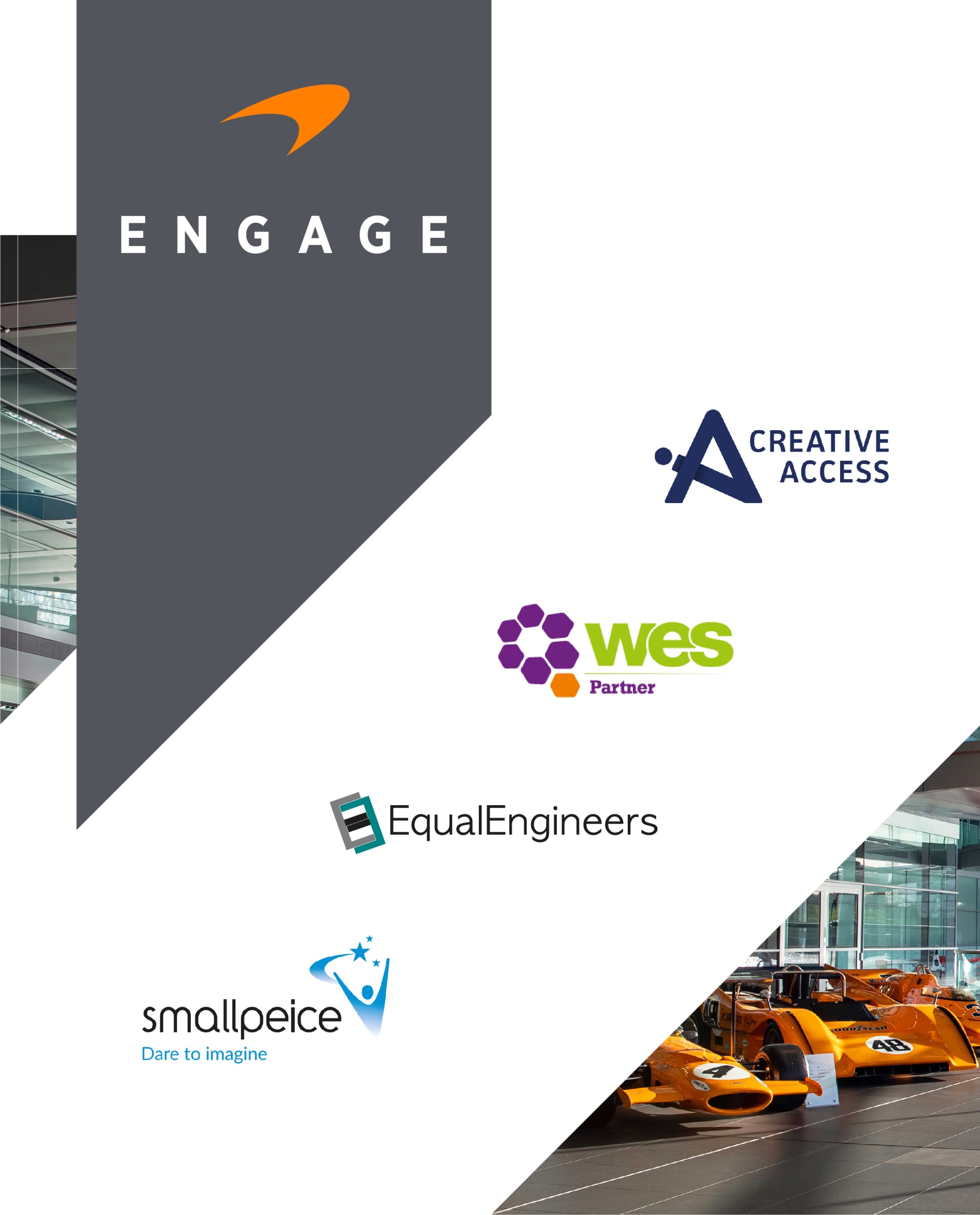 MCLAREN RACING LAUNCH 2022