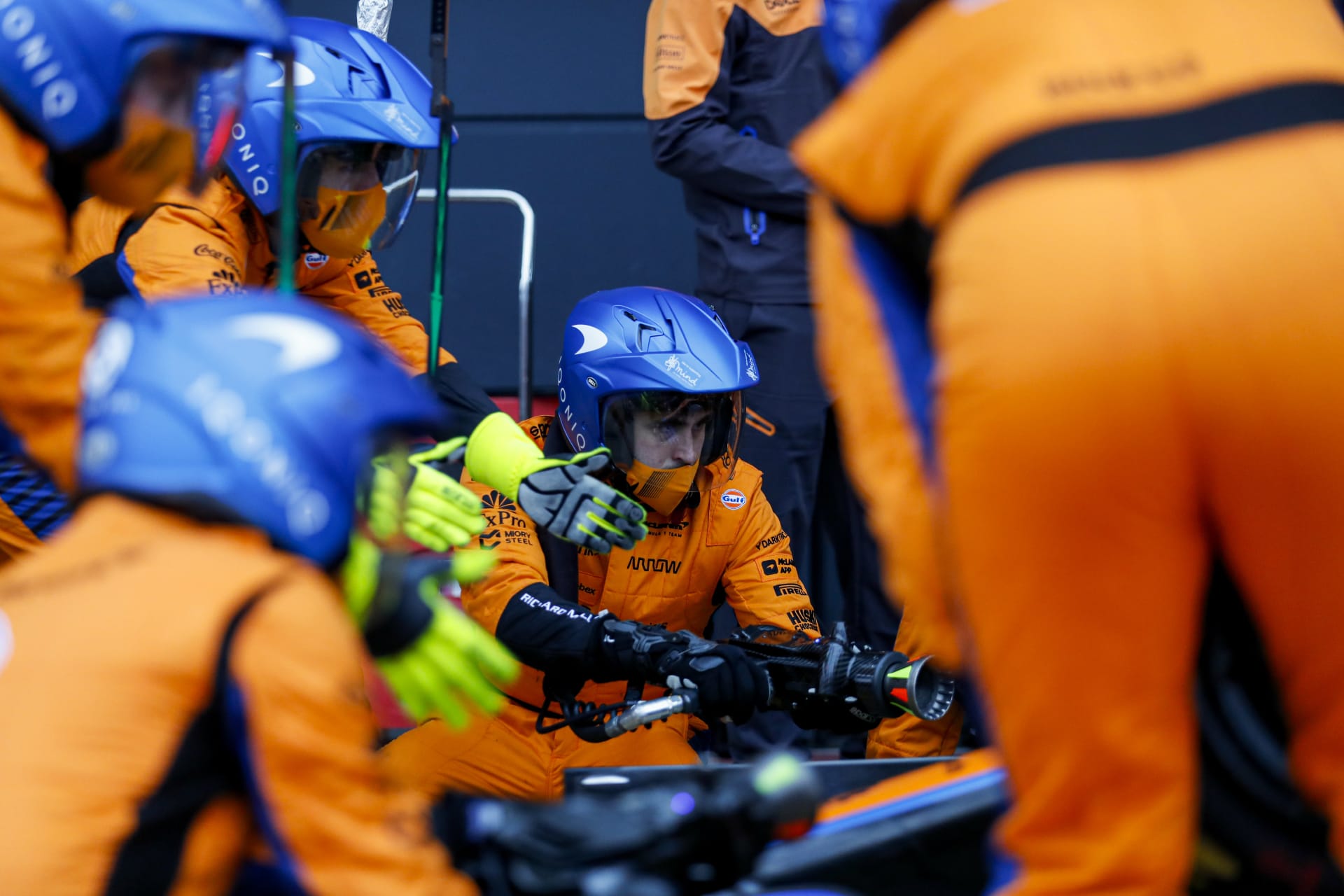 Senior Specialist, PLM Developer
Woking

,

England

,

United Kingdom

IT
Job description
At McLaren Racing, we believe only by chasing performance in everything we do can we give ourselves the best chance of success. Performance on track and in the factory. Performance for our people, our business and our partners. It's about more than winning. It's about hitting the highest standards, and then raising the bar again.

Working across the Technical Design and Operational functions, this role works towards ensuring that McLaren Racing is at the forefront of the design and engineering processes.
Our ultimate goal is to ensure that the maximum amount of time is dedicated to design development and the minimum to non productive or nugatory activities.
Woking based. Occasional travel required. Standard working hours but flexibility to work additional hours as and when required.
Principal Accountabilities:
Day to day support to design and engineering functions including;
Provide design process enhancements within the McLaren PLM/CAD/CAM/CAE system.
Identify, monitor and manage process improvement measures.
Drive improvement process from requirements capture through to testing and deployment.
Creation of and supporting bespoke Racing automations (CAx).
Provide user assistance when called upon.
Document and publish 'how to' guides as and when deemed necessary.
Deliver end user training in appropriate subjects as required.
Generate, support and manage service requests with McLaren Racing software suppliers where appropriate.
Job requirements
Knowledge, Skills and Experience:
Sound understanding of design office best practices and procedures for product design.
Detailed understanding of the Dassault Systemes tools and products especially CATIA.
Proficient in the use of VBA, CATScript, Python languages interacting with CATIA and or 3DEXperience.
Customer support experience.
Excellent presentation and communication skills.


JPO development in a 3DExperience environment
Web services scripting, developing and interrogation
Aerodynamic surfacing & CFD knowledge
Mechanical & composite design knowledge
Able to operate effectively as part of a team and engage at all levels.
A team member who commands respect, uses their initiative and can influence others.
Good communicator, able to listen, express and articulate information effectively, in a professional manner always.
Flexibility to handle multiple projects simultaneously, and change priorities based on revised business requirements.
Able to demonstrate sound time and priority management, taking corrective action and building in contingencies as necessary. 
Takes the initiative and accepts responsibility for managing his/her own professional, skill and personal development.


What can McLaren offer?
We constantly strive to be better tomorrow than we are today. Our ambition is to be the most pioneering and exhilarating racing team in the world, and our collective task is to set the standards for high performance in sport. We show up every day with energy and enthusiasm, ready to play our part.
We encourage and support diversity, equity and inclusion. We will actively promote a culture that values difference and eliminates discrimination in our workplace.
McLaren Racing is based at the iconic McLaren Technology Centre (MTC) near Woking. Our state of the art, sustainable campus offers many facilities including a gym, swimming pool, restaurant and indoor and outdoor break-out areas, as well as direct access to park and common land. The MTC is connected to Woking mainline station via regular shuttle buses, from which London Waterloo is a 30 minute train ride.