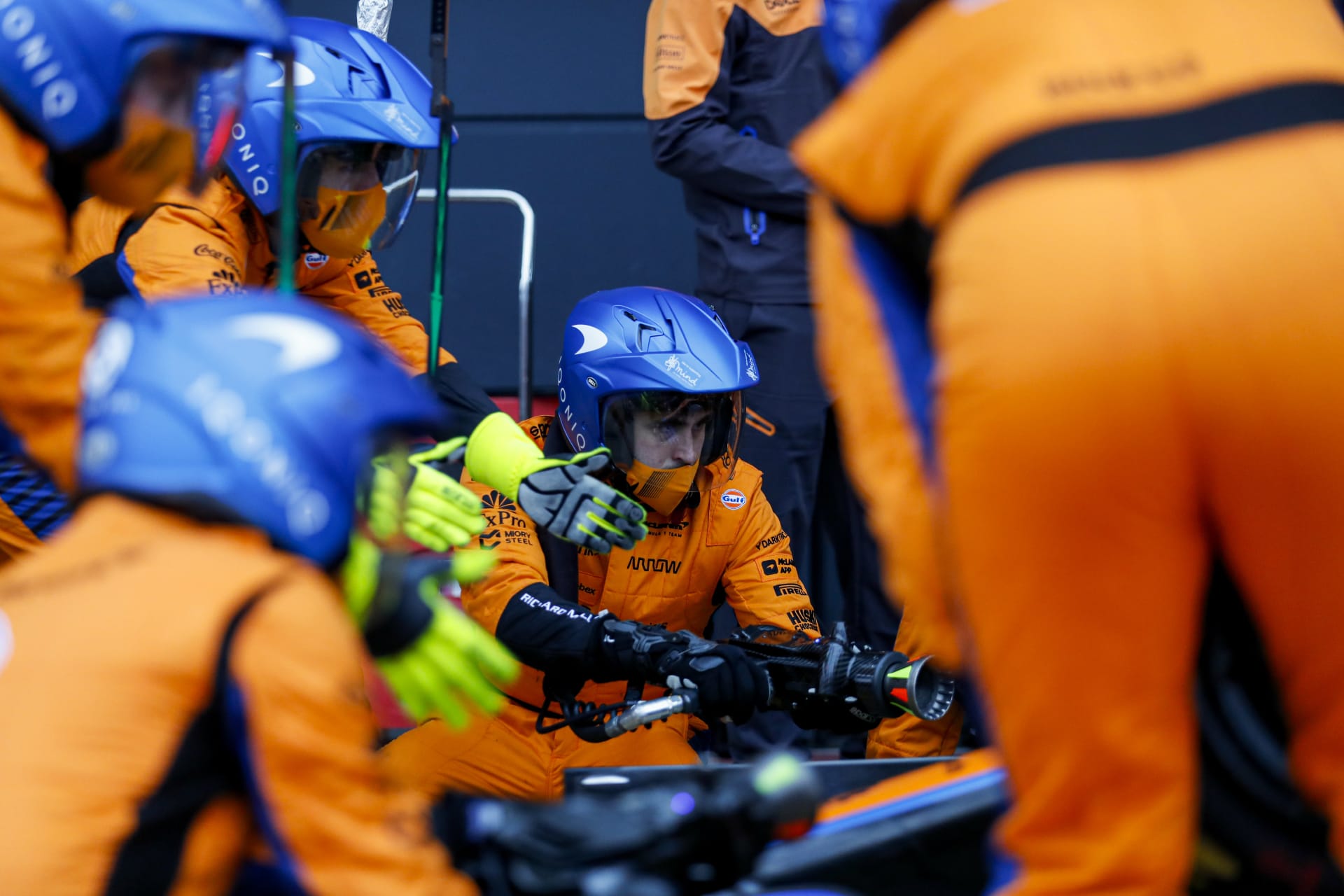 Cost Cap Auditor
Woking

,

England

,

United Kingdom

Finance & Procurement
Job description
At McLaren Racing, we believe only by chasing performance in everything we do can we give ourselves the best chance of success. Performance on track and in the factory. Performance for our people, our business and our partners. It's about more than winning. It's about hitting the highest standards, and then raising the bar again.
In this Auditor position, you will have two main focus areas: Compliance and Internal Controls. You will be responsible for preparing the cost cap schedules in line with the financial regulations as well as planning and coordination of the regulatory audits, along with responding to follow-up queries should they arise. Internal Control duties will include conducting analysis on internal processes and providing solutions or recommendations where necessary, working with stakeholders on implementation and ensure these are being consistently applied throughout the business. This is a business partnering role as much as it as an audit role.
Principal Accountabilities:
Gets familiar with all relevant financial regulation, quickly becoming a subject expert.
Assists in regulatory audits as well as aiding the central finance team with any statutory audit requests. Sets work priorities and monitors progress.
Takes ownership of the population of cost cap schedules, with the support of the finance team, along with other submission documentation for external auditors.
Ensures that any submitted documentation to external auditors contain adequate evidence to support conclusions and adhere to standards, including accounting reconciliations using other system data where required.
Prepares and follows audit programs to ensure audit objectives are met and risk areas are covered, monitoring risk areas throughout the year and advising on relevant controls.
Briefs management on reviews and status of audits, along with any significant findings or conclusions from said audits.
Coordinates and maintains a system of quality control to ensure compliance with applicable auditing standards and financial regulation.
Determines the correct scope of audits related to business processes, the platforms and information systems supporting the business processes.
Examines operations, internal control systems and accounting records for adequacy.
Recommends and advises management regarding changes in business processes and accounting and management procedures, preparing flowcharts of operations on an as-needed basis.
Assesses compliance by planning internal audits and testing whether the stated controls are working as prescribed, consistently and continuously.
Reviews and assesses the effectiveness, efficiency, confidentiality, integrity, availability, compliance and reliability of information systems and the data therein.
Performs other related work as assigned.
Job requirements
Knowledge, Skills and Experience:
Proven track record of carrying out audit processes to a high standard.
Experience in leading process improvement programmes.
Strong Excel skills.
Comfortable working with a variety of systems (Power BI, Javelin knowledge preferred).
A strong understanding of IFRS and other current financial standards
Fully qualified accountant (ACA, ACCA preferred)
Previous experience with the Formula One Financial Regulations would be ideal.
To be successful in this role, you will need:
To hold excellent organisational skills.
To be comfortable working autonomously.
To maintain a high level of attention to detail.
To communicate clearly and confidently.
To build strong and collaborative working relationships with both the finance team and other internal partners.
To be confident to recommend and implement necessary changes to internal processes and procedures to ensure ongoing compliance and maximise efficiency.
To have a continuous improvement mindset.


What can McLaren offer?
We constantly strive to be better tomorrow than we are today. Our ambition is to be the most pioneering and exhilarating racing team in the world, and our collective task is to set the standards for high performance in sport. We show up every day with energy and enthusiasm, ready to play our part.
We encourage and support diversity, equity and inclusion. We will actively promote a culture that values difference and eliminates discrimination in our workplace.
McLaren Racing is based at the iconic McLaren Technology Centre (MTC) near Woking. Our state of the art, sustainable campus offers many facilities including a gym, swimming pool, restaurant and indoor and outdoor break-out areas, as well as direct access to park and common land. The MTC is connected to Woking mainline station via regular shuttle buses, from which London Waterloo is a 30 minute train ride.
Hybrid working patterns give you options to balance your home life and outside interests with your work. We offer a comprehensive package of benefits including private healthcare, car schemes, life insurance and generous pension contributions.