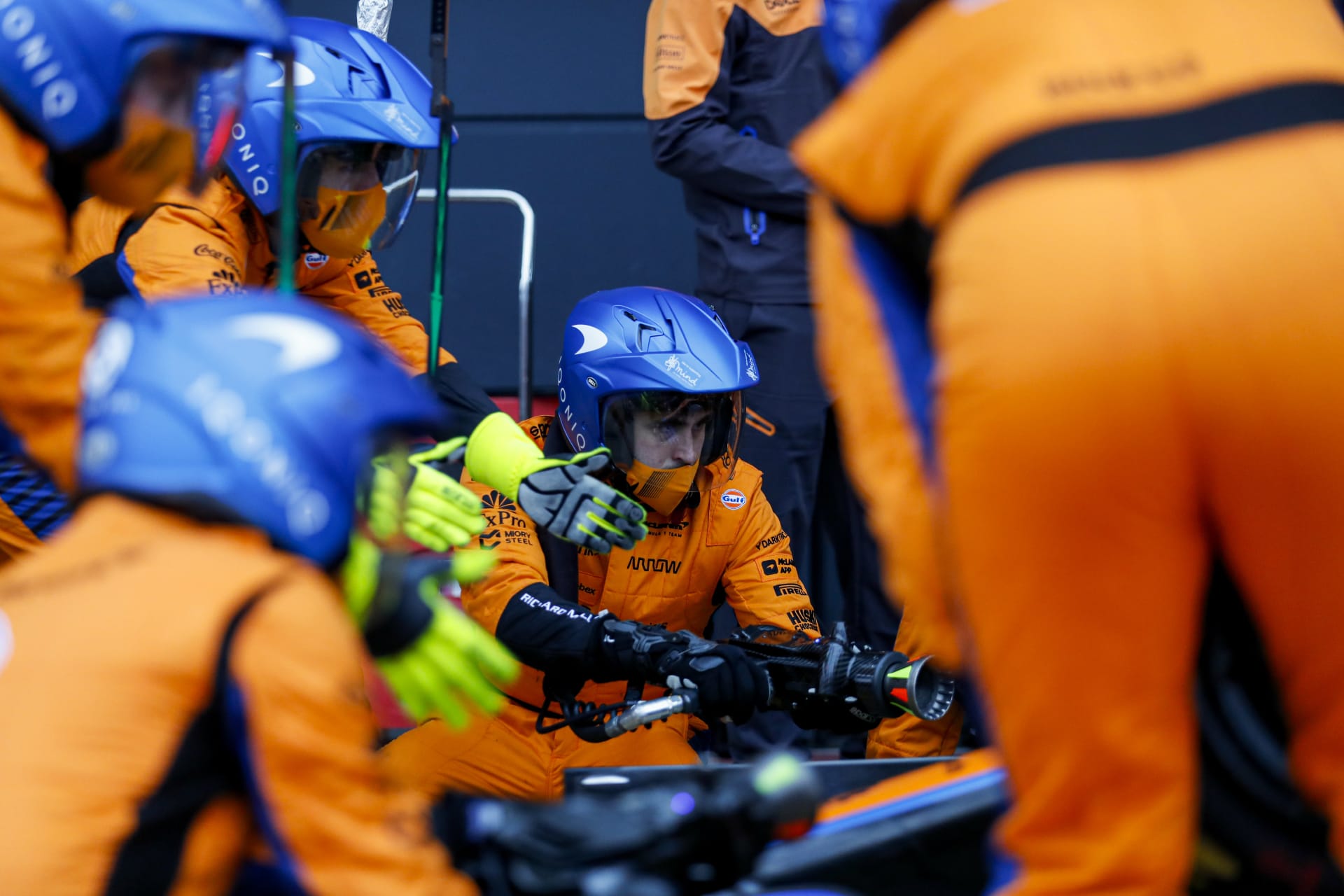 Electrical Installation Design Engineer
Woking

,

England

,

United Kingdom

F1 - Technical
Job description
At McLaren Racing, we believe only by chasing performance in everything we do can we give ourselves the best chance of success. Performance on track and in the factory. Performance for our people, our business and our partners. It's about more than winning. It's about hitting the highest standards, and then raising the bar again.
At McLaren Racing, we're not just here to try to take the chequered flag. We're here to excite our fans, inspire our people and deliver for our partners. And we're also committed to evolving our sport, our industry, and our technology, too.
Purpose of the role:
Layout and design the electrical harnesses and units for F1 Race car to achieve an installation that is reliable, lightweight and optimises packaging opportunities for aero development.
The role will involve understanding and developing the topology and mechanical specification of the harness, creating CAD routings box positions, and associated brackets, conduits, cooling ducts and mounting components; including any manufacturing tooling required.
Reporting to the Head of Monocoque but integrate closely with electrical department and all design groups
Research and implement new technologies to create unique solutions reduce packaging constraints across the car and enable sensor technologies to be deployed
Work with Aerodynamics Departments to understand packaging constraints and support future aerodynamic development directions
Responsibilities:
Conceptual and detail design of harness layout
Conceptual and detail design of harness routes, conduits, brackets, retention saddles, secondary locking details and boots
Digital mock-up review and reporting of all parts through design evolution.
Weight analysis and reporting of installation masses
When required, to assist in design across monocoque, bodywork, suspension and transmission groups
Job requirements
Knowledge, Skills and Experience:
Degree in Mechanical/Aeronautical Engineering or similar
Good knowledge of racing car components and systems
Excellent knowledge of composite and metallic materials and manufacturing techniques
High Level of Proficiency in 3DExp or CATIA V5
Basic PC skills – Word / Excel
Experience in F1 or similar environment
Proven experience in the design of composite components
Good knowledge of Formula One regulations and electrical installation requirements
Personal Attributes:
Self-motivated
High initiative level.
Good problem-solving skills
Good communication skills
Great attention to detail
Ability to work under pressure and to tight deadlines
What McLaren can offer?
We constantly strive to be better tomorrow than we are today. Our ambition is to be the most pioneering and exhilarating racing team in the world, and our collective task is to set the standards for high performance in sport. We show up every day with energy and enthusiasm, ready to play our part.
We encourage and support diversity, equity and inclusion. We will actively promote a culture that values difference and eliminates discrimination in our workplace.
McLaren Racing is based at the iconic McLaren Technology Centre (MTC) near Woking. Our state of the art, sustainable campus offers many facilities including a gym, swimming pool, restaurant and indoor and outdoor break-out areas, as well as direct access to park and common land. The MTC is connected to Woking mainline station via regular shuttle buses, from which London Waterloo is a 30 minute train ride.
We offer a comprehensive package of benefits including private healthcare, car schemes, life insurance and generous pension contributions.