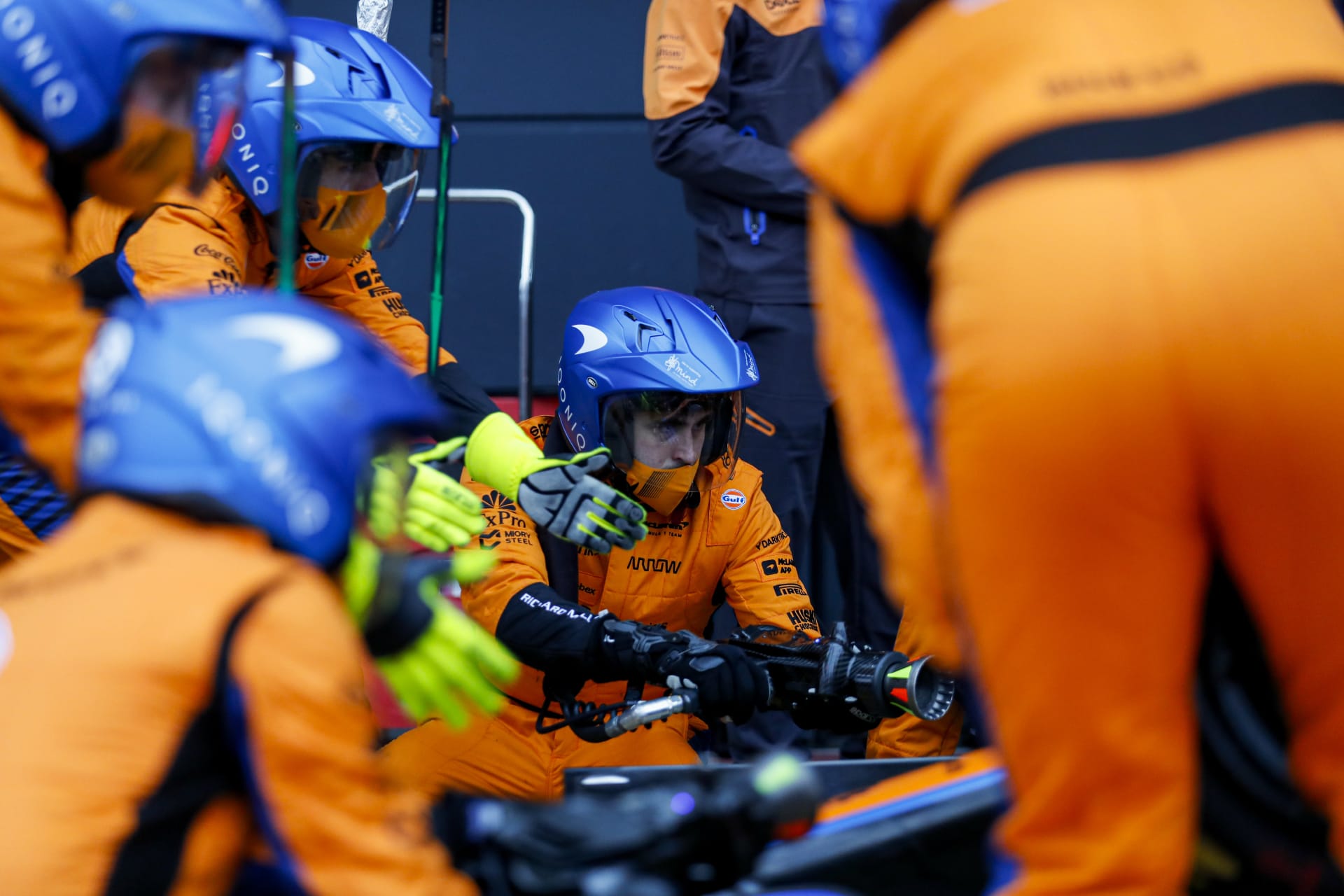 Manager, Commercial Partnerships
Woking

,

England

,

United Kingdom

Commercial
Job description
At McLaren Racing, we believe only by chasing performance in everything we do can we give ourselves the best chance of success. Performance on track and in the factory. Performance for our people, our business and our partners. It's about more than winning. It's about hitting the highest standards, and then raising the bar again.
Purpose of the Role
To take responsibility for the day-to-day operational fulfilment of several Commercial Partners of the McLaren Formula 1 Team, such that the contractual rights are fully leveraged and maximised, while the long-term individual and company relationships are created and maintained.


Role Dimensions
Reports to Head of, Commercial Partnerships.
Focus of the role is responsibility for the day-to-day fulfilment of key partnership accounts against agreed strategy and KPIs whilst supporting the Head of, Commercial Partnerships and wider partnerships team.
The role is based at the McLaren Technology Centre, Woking, Surrey, UK, but may require some travel both within the UK and internationally and consequently flexibility in working hours will be required.


Principal Accountabilities
Responsible for the day-to-day operational delivery of several McLaren partners 360 activation plans to ensure the partner's rights are maximised to achieve their objectives and KPIs across:

Partner Strategy Roadmap plans, working 6-12 months out with oversight from Head of, Commercial Partnerships
Partner events and activities, internal and external
Activation campaigns, experiential or digital
Appearances
Experiential and display asset bookings
Merchandise
Create detailed partner wrap reports, case studies and annual partnership reviews that identify key learnings from activation

Develop a strong understanding of assigned partner's business objectives, brand marketing strategy, target delivery and growth markets, competitors and KPIs.
Set best practices for project management including weekly/monthly meeting management (agenda setting and note taking) and rights tracking.
Responsible for all internal reporting for assigned partners to Senior Leadership Team on a monthly, quarterly and annual basis.
Develop and maintain strong relationships with day-to-day stakeholders within the partners organisations.

Support the wider partnerships and marketing team with collective tasks and administration or additional duties as required.
Work collaboratively in cross departmental project groups as required.
Always operates with our core values in mind – Bravery; Respect; Inclusiveness; Energy and Innovation.
Job requirements
Knowledge, Skills and Experience:
Extensive experience in managing and delivering partnership marketing activities, sponsorship, brand/product marketing, sales and communications campaigns.
Experience of having worked with stakeholders and brands within the consumer business landscape would be beneficial, as would experience working in Formula 1.
Proven experience managing the delivery (and delegation where required) of workstreams and projects as set, on time and to brief, to the expected standards.
Proven planning and organisation skills capable of dealing with several concurrent workstreams resolving problems before they happen and proactively reporting with transparency to leaders across department and business as needed.
Proactive mindset with the ability to work under pressure and autonomously, while prioritizing workload and responding to partners and internal stakeholders in a timely manner is essential.
Ability to analyse problems and develop solutions with a practical, can-do mindset.
Knowledge of, and passion for the sports marketing and entertainment landscape.
Excellent communication and presentation skills both verbal and written paying close attention to detail given frequent interaction with several stakeholders.
Strong inter-personal skills, with a record of building trusted relationships with day-to-day account leads and agencies.
Knowledge of, and passion for both sport and entertainment.
Good working knowledge of IT packages (e.g. MS Office suite) such that presentations can be made at and away from the track.
Fluent in English. Other languages would be an advantage.


Personal Attributes:
Personable – as one of the primary and key faces of McLaren to our partners, clients and the marketplace, you must be an effective and confident communicator
Accountable – understanding the role you play in the team, taking personal responsibility to meet stakeholder needs
Organised – ability to run, track and deliver multiple workstreams and activity at the same time
Motivated – approaches work and delivery with good energy and proactive mindset
Result-orientated – you come with an outstanding work ethic and expects the best from themselves and the team around them
Driven – a track record of getting things done
Collaborative – engages in partnerships, networks and alliances to support long term success and decision making to support the best interests of the business
Leads - leads by example to build an innovative culture by empowering and developing people around them
Role Model – is a role model and champions best practice in diversity and inclusion whilst challenging others to strive for more
Credible - considered credible and has experience, acting as a role model for the McLaren values
What can McLaren offer?
We constantly strive to be better tomorrow than we are today. Our ambition is to be the most pioneering and exhilarating racing team in the world, and our collective task is to set the standards for high performance in sport. We show up every day with energy and enthusiasm, ready to play our part.
We encourage and support diversity, equity and inclusion. We will actively promote a culture that values difference and eliminates discrimination in our workplace.
McLaren Racing is based at the iconic McLaren Technology Centre (MTC) near Woking. Our state of the art, sustainable campus offers many facilities including a gym, swimming pool, restaurant and indoor and outdoor break-out areas, as well as direct access to park and common land. The MTC is connected to Woking mainline station via regular shuttle buses, from which London Waterloo is a 30 minute train ride.
Hybrid working patterns give you options to balance your home life and outside interests with your work. We offer a comprehensive package of benefits including private healthcare, car schemes, life insurance and generous pension contributions.