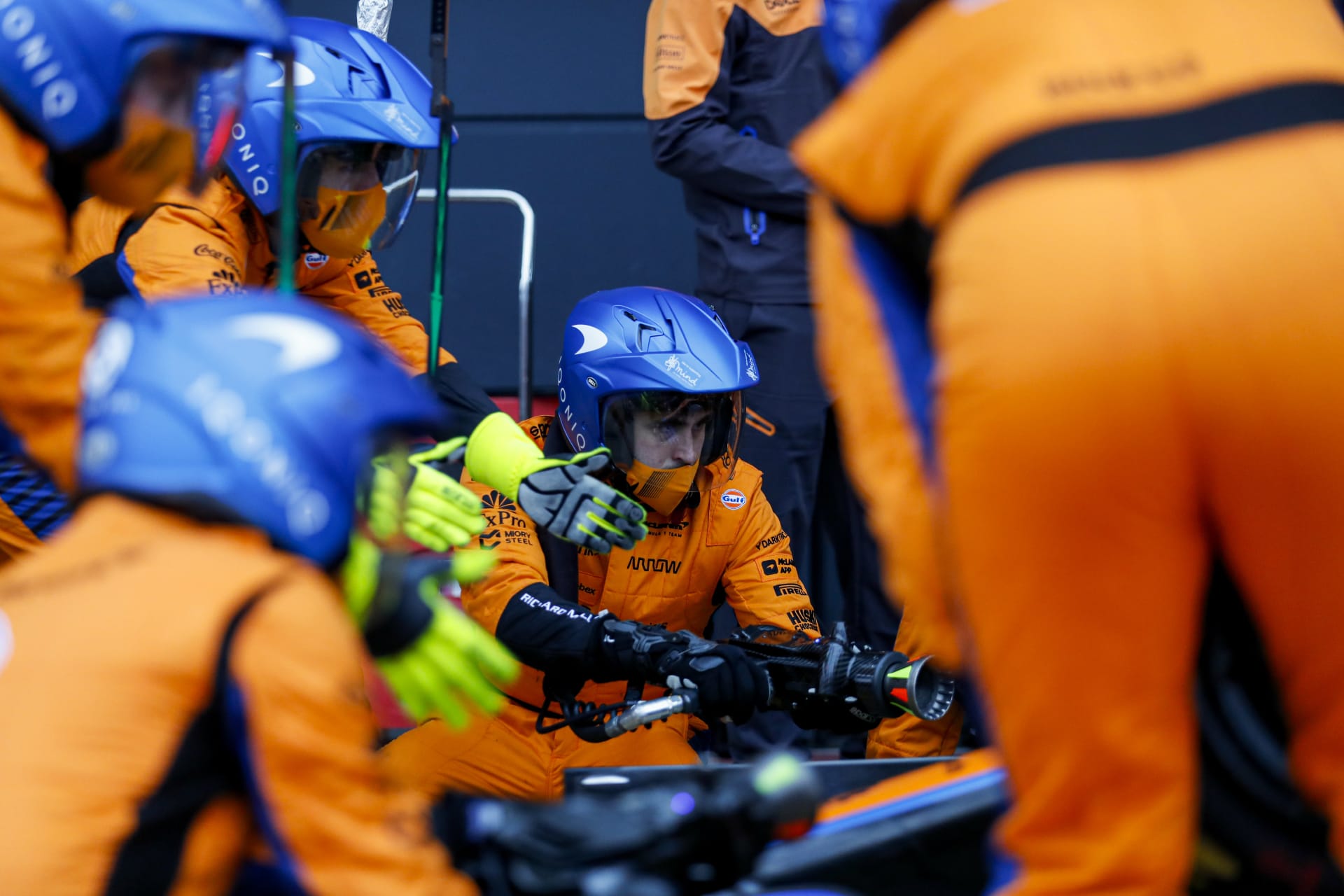 Water Jet Programmer / Machinist
Woking

,

England

,

United Kingdom

F1 - Operations
Job description
You will be part of a large team of skilled machinists working at pace to deliver metallic, polymer, and foam components, driving performance on track throughout the season. During the build season you will be responsible for operating a 3-axis water jet cutting machine, alongside a precision lapping machine to produce complex parts with diligence, playing your part in the demanding task of building a new race car. You will use your skills and experience on CNC water jet machines to manufacture car components, pit equipment, foam inserts and parts for our Heritage cars. McLaren has a formidable history – come and be part of our future success!
Reporting to the Machining Team Leader(s) and or Shift Lead(s), it is your responsibility to deliver high-quality components on time and in full whilst working to best practice and embracing continuous improvement to meet the overarching strategic vision for the department. The role demands a skilled, diligent, and agile person that works well as part of the team and is target driven.
Principal Accountabilities:
Manufacture of precision components to supplied CAD and engineering drawings
Confidently programme parts via our CAM system
Programming, operating, and setting a 3-axis CNC water jet cutter
Programming, operating, and setting an open face lapping machine
Maintain program and tooling records for all components produced
Manage workflow on your machines to maximise output without compromising quality
Responsible for fundamental inspection of parts to ensure the ongoing quality of batches
Basic maintenance of the water jet cutting machine, including high pressure seals, and cutting heads
Maintain a high-quality shift handover record with other shift-based employees in the machine shop
To be aware of health and safety legislation and contribute positively to safety standards on the shop floor
Job requirements
Knowledge, Skills, and Experience:
Must be an experienced craftsperson with a proven track record
Experience using multi axis water jet cutting machines
Experience of open face lapping would be an advantage
Previous experience in manufacturing small batch precision components, preferably in a motorsport, aerospace, or similar environment
Previous programming experience would be beneficial
Excellent communication skills
Able to adopt a professional and mature attitude to work and other people
Energetic, enthusiastic, and highly self-motivated
Proactive approach to improving the way we work
Able to remain composed and professional under pressure
Team player – supports other team members, department strategies and processes as a whole
Determined – results focused, driven to do the very best possible
Respectful
What McLaren can offer?
We constantly strive to be better tomorrow than we are today. Our ambition is to be the most pioneering and exhilarating racing team in the world, and our collective task is to set the standards for high performance in sport. We show up every day with energy and enthusiasm, ready to play our part.
We encourage and support diversity, equity and inclusion. We will actively promote a culture that values difference and eliminates discrimination in our workplace.
McLaren Racing is based at the iconic McLaren Technology Centre (MTC) near Woking. Our state of the art, sustainable campus offers many facilities including a gym, swimming pool, restaurant and indoor and outdoor break-out areas, as well as direct access to park and common land. The MTC is connected to Woking mainline station via regular shuttle buses, from which London Waterloo is a 30 minute train ride.
We offer a comprehensive package of benefits including private healthcare, car schemes, life insurance and generous pension contributions.