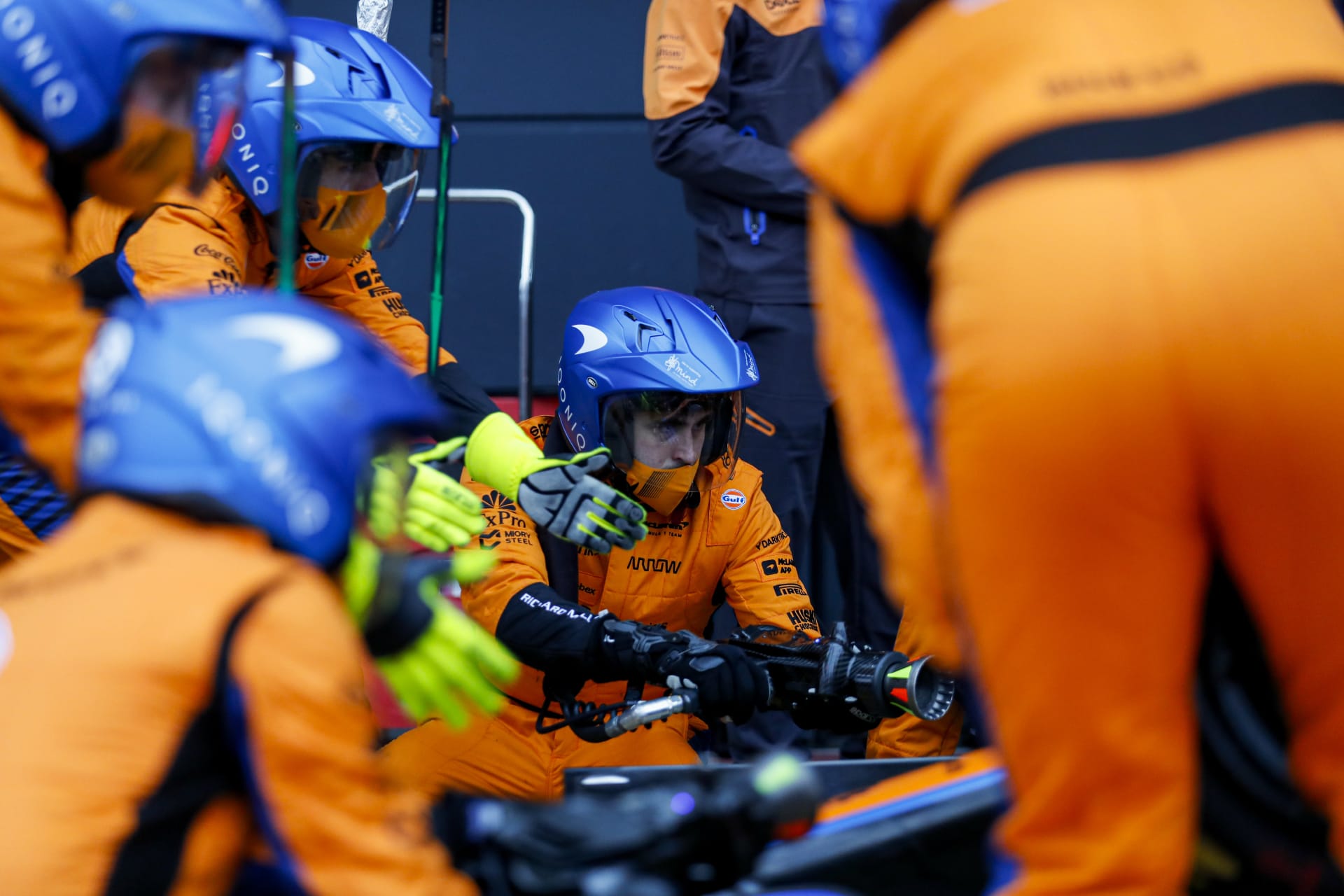 People Advisor
Woking

,

England

,

United Kingdom

People Team
Job description
At McLaren Racing, we're not just here to try to take the chequered flag. We're here to excite our fans, inspire our people and deliver for our partners. And we're also committed to evolving our sport, our industry, and our technology, too.
As our team grows, you'll be helping us on our journey to becoming a World Championship contending race team - by making sure we also become a world leading employer.
As People Advisor, you'll join us to support the team on our high-performance journey, providing exceptional HR service across McLaren Racing Limited ('MRL'): delivering a progressive people agenda, helping to support the delivery of long-term business planning, and developing – as well as providing – HR solutions to ensure a great employee experience.
You will be the first point of call for team members and managers in the Aerodynamics department, but may also support other areas at MRL when required. You will be confident in providing tailored, operational advice and support, and rolling out agreed initiatives. As a confident HR practitioner, you will be able to act as a sounding board, provide key solutions as well as build and foster strong working relationships – being an integral part of the teams you support.
You'll be collaborating widely across the People & Culture team. You'll quickly discover it's a pro-active team that thrives on working at pace, with agility and delivering meaningful change for McLaren Racing. Most of all we support each other and roll our sleeves up when it matters.
This role will be reporting to the Senior Manager, People Partner – Aerodynamics and will have no direct reports. Your main stakeholders will include our team members, team leaders, managers and senior managers in the functional areas you support (predominantly Aerodynamics), collaborating closely with the relevant Finance Business Partners too.
We have adopted hybrid working across the team, but flexibility to work hours will be required to meet the operational demands of the teams you support.
Job requirements
To join our race for performance, you'll need:
Previous demonstrable HR Advisory experience, including strong employee relation knowledge and case management skills (ideally, but not necessarily, in an engineering or high performance sporting organization)
Excellent communication skills, both written and verbal.
Strong relationship building and stakeholder management.
A focus on the generation and use of accurate data to inform decision making.
Ability to prioritise a demanding workload.
Experience of managing change and delivery of projects.
Comfortable working in a fast-paced environment.
A track record of getting things done.
MS Office - proficient to at least intermediate level in Excel, Word, PowerPoint.
Previous experience working with an HRIS and related employee platforms desirable.
CIPD Level 5 qualified, or equivalent experience.
What McLaren can offer?
We strive to provide a fun, innovative, collaborative and open culture where everyone's input is welcome, and everyone feels part of our achievements. We work hard to create a culture of continuous improvement and support this with a proactive approach to management and personal development.
McLaren Racing is based at the iconic McLaren Technology Centre on the edge of Woking. Our large campus includes a gym, swimming pool, restaurant and indoor and outdoor break-out areas, as well as direct access to park land. MTC is connected to Woking mainline station via regular shuttle buses, from which London Waterloo is a 32min train ride.
We encourage hybrid working patterns to give you options to balance your home life and hobbies with your work, and offer a comprehensive package of benefits including private healthcare, car schemes, life insurance and generous pension contributions.