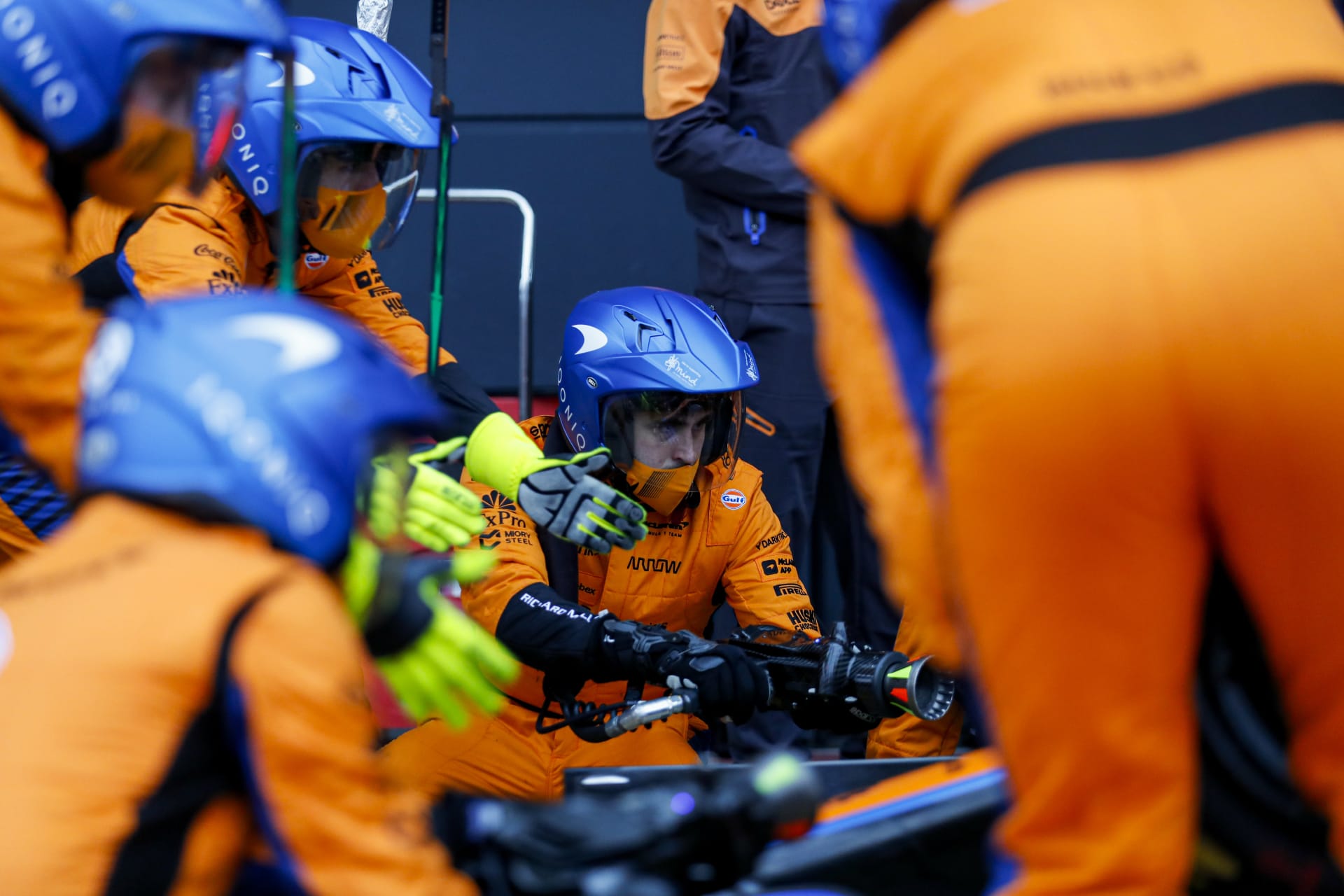 Senior Associate, Accounting
Woking

,

England

,

United Kingdom

Finance & Procurement
Job description
At McLaren Racing, we believe only by chasing performance in everything we do can we give ourselves the best chance of success. Performance on track and in the factory. Performance for our people, our business and our partners. It's about more than winning. It's about hitting the highest standards, and then raising the bar again.
To support the Finance Manager in the reconciliation and end to end maintenance of the overheads, with

a specific focus on travel costs and fixed assets.
As part of our continuous improvement, the role will be an important part in identifying and driving transformation within the finance function, in order to streamline and maximise resources.
Supervision: This role involves second line support for the wider team.
Work Arrangement: We have adopted hybrid working across the team; however, flexibility to work hours will be required to meet the operational demands of the teams that you support.
Principal accountabilities:
The post holder will be responsible for:
Support the Associate in reconciling hotel and flight bills, ensuring accurate coding.
Prepare recharge accruals, ensuring proper coding before submission to the Finance Manager.
Collaborate with the Travel team to identify process improvements and enhance operational efficiency.
Ownership of prepayments and accruals schedule and ensuring correct amounts have been released on monthly basis.
Oversee IT cost management in the P&L, ensuring correct allocation between Non-F1 and F1.
Lead and oversee the fixed asset register, ensuring ledger completeness and accuracy.
Assist the Finance Manager with completing monthly Balance Sheet pack and reconciling accounts.
Contribute to the month-end closing process, including journal postings, reconciliations, and P&L commentary.
Develop and optimise financial systems and processes to enhance departmental efficiency and task repeatability.
Ad hoc tasks as required.
Financial reporting and analysis – 20%
Assist with interim and year-end audits, ensuring timely response to audit requests and compiling requested information for submission.
Lead month-end analysis of travel costs, explaining any variances against the budget.
Review Overheads in P&L for consistent coding and proper approval.

Identify and escalate any control or process gaps, implementing improvements to minimise the risk of errors and non-compliance.
Assist in the monthly coding review to ensure fair and consistent exclusion of costs.
Support the submissions to the FIA and assist with ad-hoc FIA inquiries as required.
Job requirements
Knowledge, skills, and experience:
AAT qualified / Part-qualified or well advanced in CIMA / ACCA / ACA exams, or equivalent.
Experience working with systems and processes that are undergoing change.
Ability to identify and implement continuous improvements to key day to day activities.
Ability to communicate effectively, both verbally and in writing, with internal and external stakeholders.
Excellent analytical and problem-solving skills with strong attention to detail.
Proactive mindset and strong organisational skills with the ability to work independently and manage multiple priorities in a dynamic environment.
Team player, supportive of others within the team.
Comfortable working in a fast-paced environment.
A track record of getting things done against tight deadlines.
Competent IT skills, including but not limited to Microsoft Word, Excel and PowerPoint.
Experience of using SUN Systems (Infor) would be an advantage.
Collaboration – Champions diversity of thinking and inclusion by engaging in cross-functional ideation and leveraging data to avoid subjectivity.
Strategic – Provides clear strategy, vision and direction for the business; galvanising disparate teams behind "fewer, bigger, better initiatives."
Credible – Persuasive and nuanced communicator; exudes gravitas and builds excitement, engagement with ease.
Results-driven – Exceptional work ethic; takes accountability for both success and failure; continually strives for better.
Challenges – Provides constructive feedback and challenges others to strive for more, both in innovation and meeting stakeholder needs.
Leads – Creates the conditions which enables innovation to thrive, and which encourages calculated risk-taking; empowers individuals and develops teams.
Role Model – Champions our values and cultivates an environment which encourages everyone to bring their true self to work.
What can McLaren offer?
We constantly strive to be better tomorrow than we are today. Our ambition is to be the most pioneering and exhilarating racing team in the world, and our collective task is to set the standards for high performance in sport. We show up every day with energy and enthusiasm, ready to play our part.
We encourage and support diversity, equity and inclusion. We will actively promote a culture that values difference and eliminates discrimination in our workplace.
McLaren Racing is based at the iconic McLaren Technology Centre (MTC) near Woking. Our state of the art, sustainable campus offers many facilities including a gym, swimming pool, restaurant and indoor and outdoor break-out areas, as well as direct access to park and common land. The MTC is connected to Woking mainline station via regular shuttle buses, from which London Waterloo is a 30 minute train ride.
Hybrid working patterns give you options to balance your home life and outside interests with your work. We offer a comprehensive package of benefits including private healthcare, car schemes, life insurance and generous pension contributions.