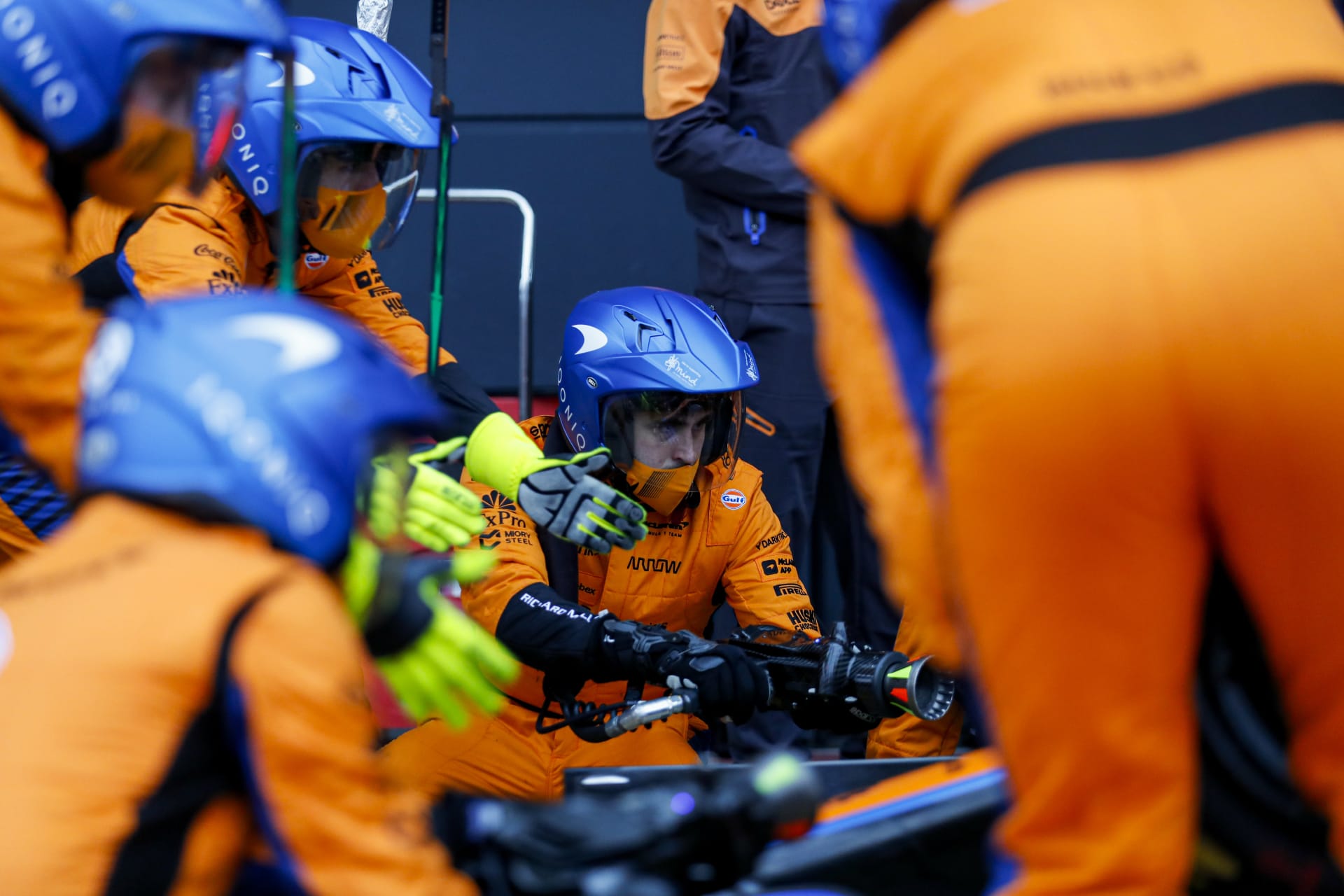 Senior Technical Analyst
Woking

,

England

,

United Kingdom

IT
Job description
At McLaren Racing, we're not just here to try to take the chequered flag. We're here to excite our fans, inspire our people and deliver for our partners. And we're also committed to evolving our sport, our industry, and our technology, too.
As a Senior Technical Analyst, you will work across all technology workstreams within the commercial project portfolio supporting the team's Technology Partners by developing technology activation roadmaps, authentic technical storytelling and new initiatives to onboard and activate new partners.
McLaren Racing's IT team work across the entire racing team, from track to factory, the team provides a wide variety of IT services. As experts in their field, the IT function works alongside the team and our partners to help deliver new services.
We continue to develop an exciting digital roadmap with our partners to deliver across the business, creating an agenda for change over next 12 months and beyond. As part of the team, you will be open to new opportunities to integrate the latest technology from our partners.
This role will support the team on the service and activation of current partners and also profiling new partners to join the team in the technical space. You will work across a variety of departments throughout the McLaren Racing Team ensuring communications, brand activations and technical integrations remain authentic.
You will be leading the definition and profiling of new technical categories and work with the Partnership development team to build out new strategies, oversee integration work and support in the sales process.
Working alongside our Head of Commercial Technology, you will help design, plan and deliver technical implementation roadmaps across key technical partners. This role will be exposed to our most senior partnerships and get involved with practical, technical implementations with hands-on technical skills required. Alongside existing activations, the role will be expected to profile new partnerships and identify integration opportunities.
Principal Accountabilities:

Design, develop and implement key technical integration roadmaps for partners.
Work with a variety of existing and emerging technologies to support our key partners and stakeholders.
Support the commercial team in identifying key technical requirements across the team.
Work with partners to detail their product feature releases and map key messaging to projects.
Awareness of current market trends and horizon scan to produce long term roadmaps.
Ownership of partner landscape and category designation.
Key accountability in creating and maintaining system documentation.
Support the Head of Commercial Technology in partner activation campaigns and activations.
Collaborate with 3rd parties and vendors to implement systems, upgrades and migrations.
Job requirements
Your story
Experience with modern technologies (
Proficiency in business applications, data usage and management 
Ability to liaise between departments and partners, while working with a wide range of stakeholders and collaborating within your team.
Ability to work collaboratively with teams and develop meaningful relationships.
Strong strategic thinking and conceptual problem-solving skills.
Experience as Business Analyst, Product Owner or Product Manager.
Collaboration – Ability to build and maintain relationships with, peers, suppliers and stakeholders at all levels.
Driven – Strong verbal and written skills with a track record of getting things done.
Results - Must be focused and able to work in a methodical manner even when working under pressure.
Analytical - Ability to analyse data and software-related issues.
Ownership - A desire to 'make a difference and think beyond' using proven analytical and problem-solving abilities.
Agile - Flexible and adaptable with regards to learning and understanding new technologies.
What can McLaren offer?

We strive to provide a fun, innovative, collaborative and open culture where everyone's input is welcome, and everyone feels part of our achievements. We work hard to create a culture of continuous improvement and support this with a proactive approach to management and personal development.
McLaren Racing is based at the iconic McLaren Technology Centre on the edge of Woking. Our large campus includes a gym, swimming pool, restaurant and indoor and outdoor break-out areas, as well as direct access to park land. MTC is connected to Woking mainline station via regular shuttle buses, from which London Waterloo is a 32min train ride.
We encourage hybrid working patterns to give you options to balance your home life and hobbies with your work, and offer a comprehensive package of benefits including private healthcare, car schemes, life insurance and generous pension contributions.