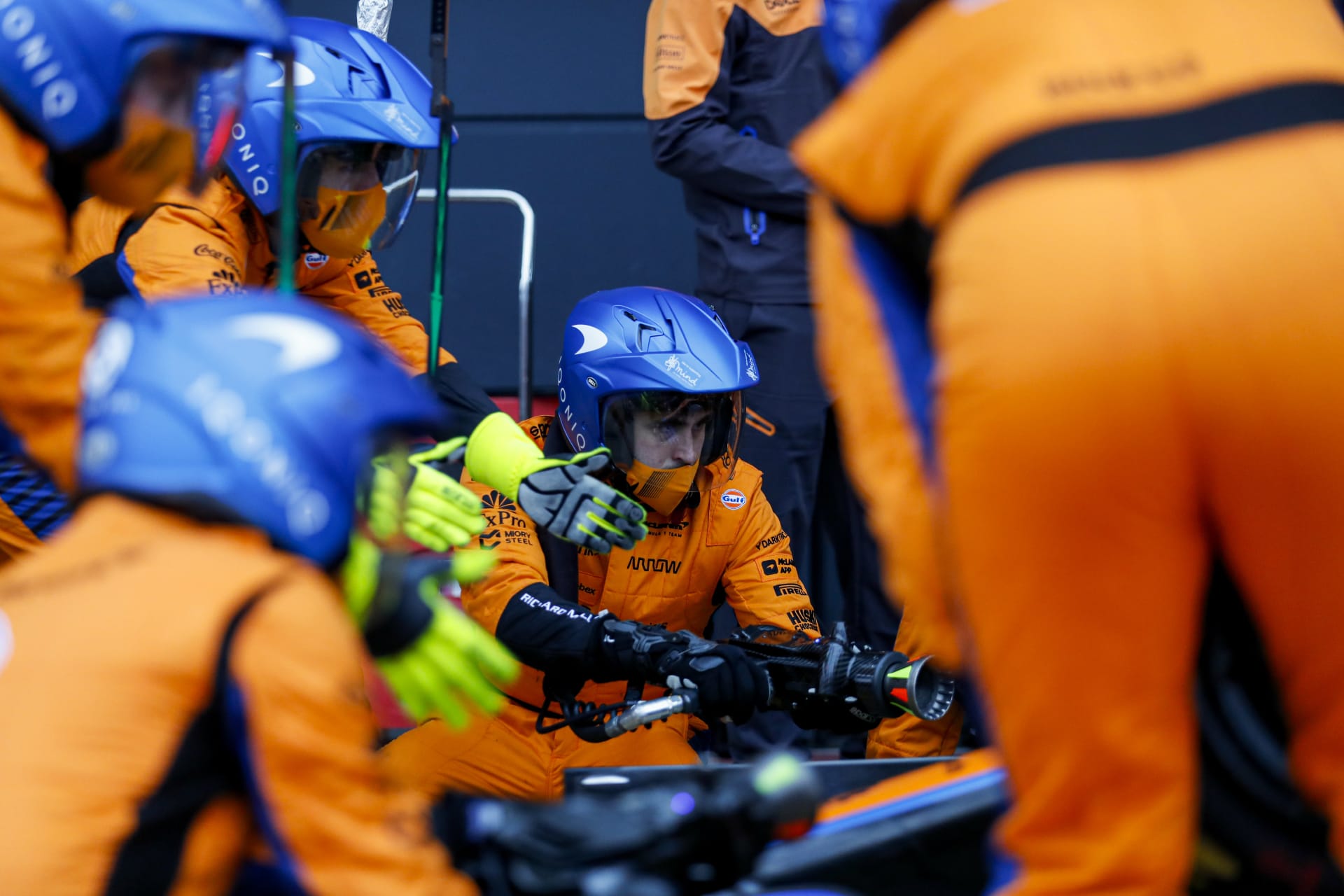 Senior IT Infrastructure Engineer, Electric Racing - 6 month FTC
Bicester

,

England

,

United Kingdom

IT
Job description
At McLaren Racing, we're already custodians of racing history. Now, we want to drive its future. As a team of racers, we live for the Fearless Pursuit of Better - in our car, our engine, our tech, and our performance.
McLaren Racing has long committed to competing with the best teams, at the leading edge of technology on the world's biggest stages. McLaren Racing's entry into Formula E alongside our inaugural year in Extreme E will accelerate our understanding of EV technology as part of our sustainability journey while reaching a new, more diverse global audience. As a team of racers, we live for the Fearless Pursuit of Better - in our car, our tech, and our performance.
We're here to disrupt the status quo. We want to make change happen across our industry. We're building a culture that's more diverse and inclusive than ever. And we believe that careers in tech and engineering should be for everyone. No matter who you are, where you're from, or what your
background is.
This is what it really means to be fearless.
The Challenge
The IT function has a vision to deliver first class technology into McLaren Racing to support our journey of winning every race series we enter. By providing the right business, performance and commercial technologies across the entire Racing organisation, we'll enable the Team to perform at
the highest level in motorsport both on and off the track. As part of the expansion of our racing series with the introduction of NEOM McLaren Electric Vehicle Racing's Formula E and Extreme E teams, we're looking for a talented, brilliant individual to support our IT infrastructure across both EV series, with a primary focus on our NEOM McLaren Formula E Team.
Your Team
You'll be working with some of the best technical minds in the business, closely collaborating with departments across both the Racing and wider McLaren Racing IT Teams to deliver the IT infrastructure required to go racing. This include being responsible for designing, building, deploying,
and maintaining the IT infrastructure using the latest technology. It's a fast-paced environment, that's not your standard 9-5, so flexibility in working hours will be required, following the EV racing calendar and supporting the Team at the factory. This may also require occasional travel to races or supplier locations to provide support. Culturally it's a fun, supportive, ambitious and delivery focused team that provides members with flexibility, autonomy and exciting opportunity throughout the multiple racing series we support.
Your Day-to-Day
You'll spend your time:

Working as part of the IT Infrastructure team, to provide support to the Electric Racing teams from the factory – Day-to-day and over race events.
All aspects of support and day to day IT Infrastructure operations, examples include;

Provide the IT infrastructure and the necessary support at the factory and track, resolving complex IT issues.
Support connectivity, data transfer and simulator operations between Formula E HQ, McLaren Technology Centre and Simulator locations. Ensuring smooth running of data operations between each of our sites.
Getting infrastructure operationally ready for each race event, working with the Team on the ground remotely to bring IT infrastructure up and in line with race programme.
Ensuring reliability of infrastructure and operational systems to the relevant race support functions. Including working with the series suppliers to consume the standardised technology provided to each Team.
Working with the central support team to provide BAU support to all members of the Team for 1st, 2nd line issues – Incident and request management.
Working autonomously as an experienced specialist to deliver performance into the team, you'll schedule your workload at least a month in advance to resolve problems before they happen.
Job requirements
To join our race for performance, you'll need:
Demonstrative experience as an IT Infrastructure Engineer
Experience working with the following technologies;

Virtualized server platforms – VMWare, Windows Server, Azure Infrastructure Management
SAN, File and Print, SQL, Linux
Docker, Azure DevOps, MongoDB
Microsoft 365 – M365 suite, SharePoint, Active Directory/Azure AD
Networking – LAN/WAN, Firewall administration, VPN (client and site to site), Cisco and CCNA qualified preferred
PC/Laptop Build/setup, Software packaging and deployment
Some experience of supplier/vendor management, budget forecasting/ tracking and reporting
We strive to provide a fun, innovative, collaborative and open culture where everyone's input is welcome, and everyone feels part of our achievements. We work hard to create a culture of continuous improvement and support this with a proactive approach to management and personal development.
NEOM McLaren Electric Racing is based at the Bicester Heritage site on the edge of Bicester. There are multiple lunch options all within a walkable distance as well as on-site kitchen facilities, indoor and outdoor break-out areas. The site is 1 mile from Bicester North Train Station with regular trains from London and Birmingham.
We encourage hybrid working patterns to give you options to balance your home life and hobbies with your work, and offer a comprehensive package of benefits including private healthcare, car schemes, life insurance and generous pension contributions.