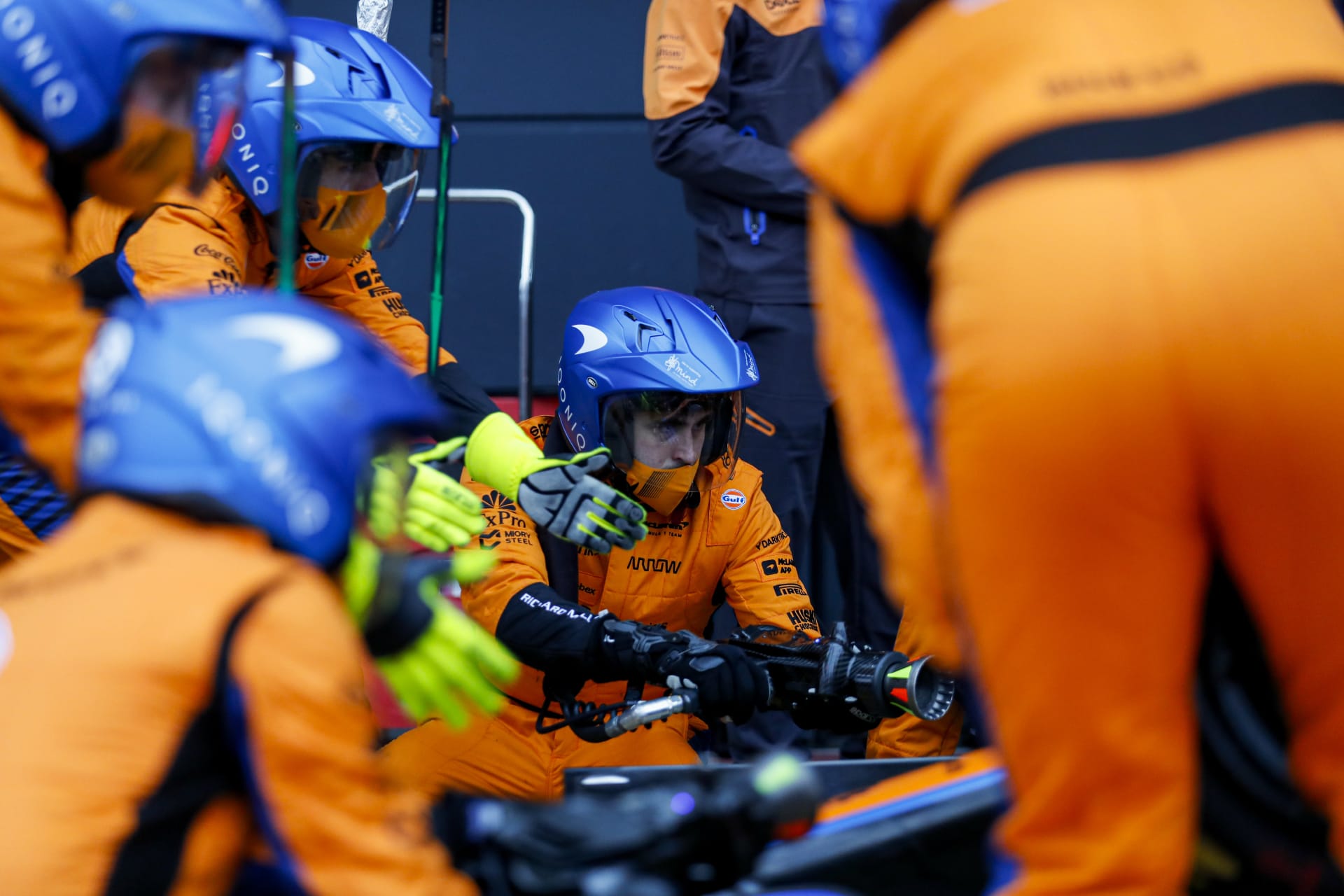 Senior Specialist, Digital Learning
Woking

,

England

,

United Kingdom

People Team
Job description
At McLaren Racing, we believe only by chasing performance in everything we do can we give ourselves the best chance of success. Performance on track and in the factory. Performance for our people, our business and our partners. It's about more than winning. It's about hitting the highest standards, and then raising the bar again.
Purpose of the Role:
In this role you'll be responsible for our digital learning platform ecosystem, managing their implementation and their content creation and curation for utilisation across McLaren Racing. You'll own the relationship with our providers driving maximum value for the team and delivering engaging learning experiences through the content.
Working closely with the Head of Talent and Development and Senior Specialist Talent Development, you'll deliver the digital learning strategy across McLaren Racing enabling our current and future performance on our journey back to the front of the grid.
Role Dimensions:
Reports to Head of Talent and Development
You'll work within the People and Sustainability team, partnering with People Partners, Leaders and Managers to design and deliver digital learning solutions that deliver performance gains for our team
You'll work across all of our race series as well as with our integral commercial and central services functions


Principal Accountabilities:
Embed our high-performance culture and vision, mission and values through engaging best in class digital learning our team can access anytime, anywhere
Own the relationship with our digital learning providers whilst maximising the value for the team and ensuring smooth and impactful deliver into the team
Responsible for all system governance and reporting
Work closely with our commercial teams to support digital learning content creation as part of contractual rights of our partners utilizing experts from across the team and being the SME for digital content creation
Curate and develop learning journeys to support our key talent populations including leaders, managers, early careers, diverse talent pipelines and high potentials
Enhance key people lifecycle journeys through the creation of curated content and pathways such as induction and onboarding, introduction to management, performance management and paternity/maternity
Support key strategic communications through digital learning campaigns and communications e.g. Sustainability, Culture, People Engagement and Awareness dates
Work with the Senior Specialist, Talent Development and People Partners to map and identify future learning requirements across all functions which can be built into annual delivery plans
Job requirements
Knowledge, Skills and Experience:
A background working in, or with, a matrixed organisation within the engineering or technology sector. Experience of owning, designing, implementing and delivering digital learning solutions into a diverse group of technical backgrounds and stakeholders
Experience of designing digital learning content for a range of technical backgrounds and levels
Experience of building strong partnerships to deliver creative and innovative solutions, and an ability to prioritise, that enables you to craft solutions that support a variety of needs
Working knowledge of Udemy or Degreed would be advantageous
Comfortable operating as the single subject matter expert within an organization who is able to consult, advise and influence
Strong project management skills, and an ability to switch from big picture thinking to operational detail
A creative and proactive approach to continuously improving the way we work
An ability to engage, influence and persuade stakeholders at every level of the organization


Personal Attributes:
Comfort working at pace through complexity
A creative and proactive approach to continuously solving challenges
The ability to switch from big picture thinking to delivering true attention to detail
A natural relationship builder with an ability to engage and build relationships with a range of stakeholders across all levels with an ability to influence and persuade
Continuous improvement mindset with a drive for ever great performance and impact
An infectious passion for what you do with the ability to galvanize others into action


What can McLaren offer?
We constantly strive to be better tomorrow than we are today. Our ambition is to be the most pioneering and exhilarating racing team in the world, and our collective task is to set the standards for high performance in sport. We show up every day with energy and enthusiasm, ready to play our part.
We encourage and support diversity, equity and inclusion. We will actively promote a culture that values difference and eliminates discrimination in our workplace.
McLaren Racing is based at the iconic McLaren Technology Centre (MTC) near Woking. Our state of the art, sustainable campus offers many facilities including a gym, swimming pool, restaurant and indoor and outdoor break-out areas, as well as direct access to park and common land. The MTC is connected to Woking mainline station via regular shuttle buses, from which London Waterloo is a 30 minute train ride.
Hybrid working patterns give you options to balance your home life and outside interests with your work. We offer a comprehensive package of benefits including private healthcare, car schemes, life insurance and generous pension contributions.