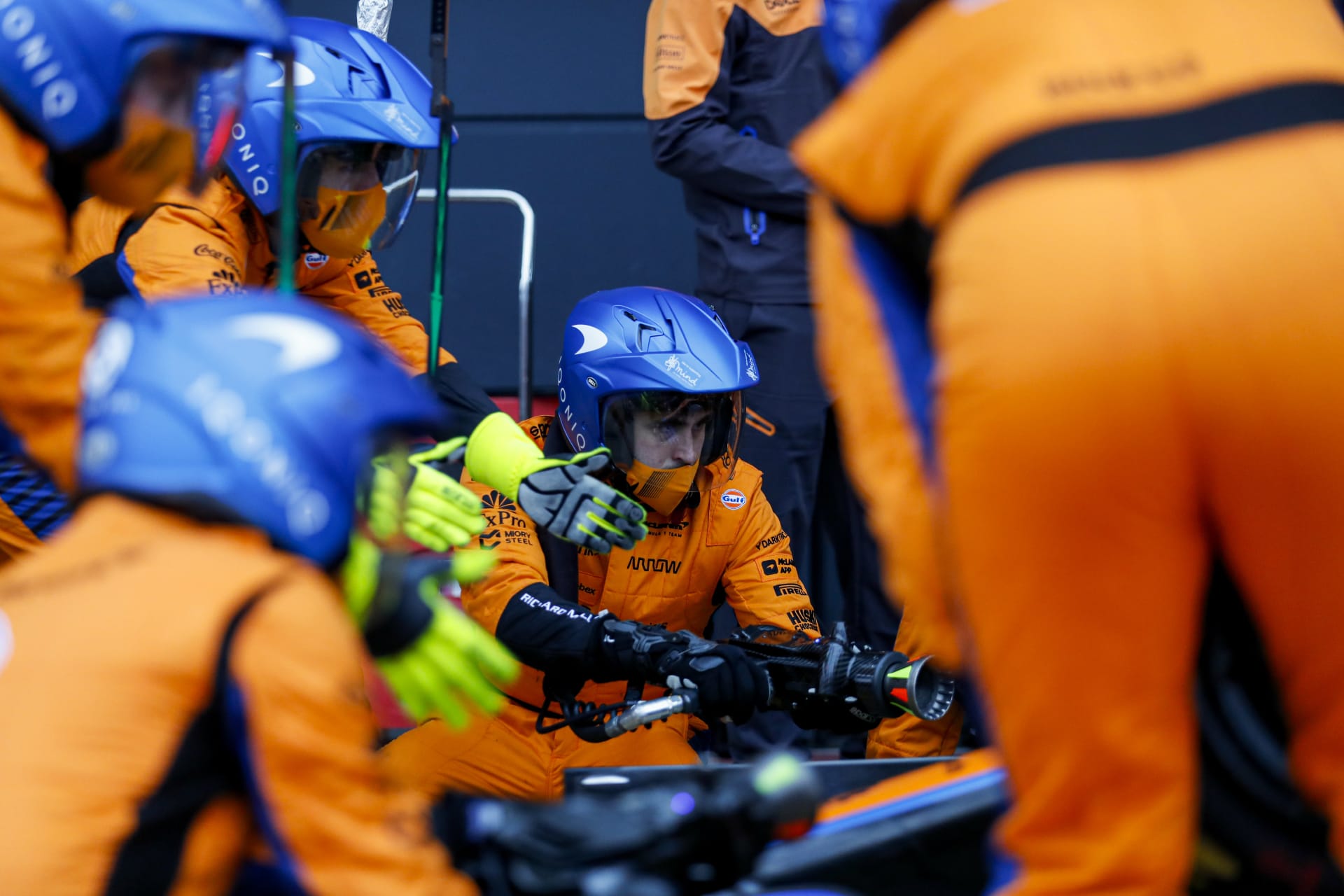 Senior Specialist, Tyre Engineer
Indianapolis

,

Indiana

,

United States

IndyCar
Job description
Arrow McLaren is an IndyCar team formed with the joining of McLaren F1 and Schmidt Peterson Motorsports. At the heart of Arrow McLaren is a shared ambition: to race, and to win. For our people, our partners, our fans, and our sport. Prior to this partnership, Arrow has had 7 NTT IndyCar Series wins and 28 IndyCar podiums. By joining our team, you'll be part of an evolutionary racing partnership that is currently under way.
We value: Innovative – Respectful – Inclusive – Energetic – Brave
Reporting to the Arrow McLaren Director of Performance in our Indianapolis location, this position encompasses responsibilities described below.
Role Overview:
Do you have the need for speed? Do you thrive in a fast paced, energetic work environment that focuses on succeeding on the track? If so, Arrow McLaren does not compromise on the quality and innovation that go into our cars.
As a Senior Specialist, Tyre Engineer, you will join a passionate crew that will service and maintain our IndyCar for a high-performance, high-speed experience on the track. The right candidate will have a background preferably within motorsport and will be self-motivated and be able to work in a fast-paced environment. This position will work creatively in a team atmosphere while adhering to tight deadlines and remaining calm in high pressure situations.
This is a salaried full-time position, with medical, dental, and vision benefits.
Job Summary:
Analysis of track data to assess the tyre performance accurately and quickly to strict deadlines during race and test events
Developing the methods and processes used for the tyre performance analysis
Working with and developing advanced race tyre models
Utilizing rig and track data to enhance correlation for simulation and DIL purposes
Work with simulation, vehicle performance and track engineers to maximize tyre exploitation and aid performance prediction
Travel to support test or race events as required
Job requirements
Personal Attributes:
A team player but with the initiative to make own decisions and work with minimal supervision
Self-starter, able to identify requirements independently, then make proposals for solutions
Able to work under pressure, to tight deadlines, often with ever-changing priorities
Good communication skills
Excellent problem-solving skills and analytical approach, with attention to detail
Aptitude to learn from others and share knowledge with other
Flexible approach to working hours
Experience:
Bachelors or Masters in Engineering or Physics
Proven experience in tyre and performance analysis
Extensive knowledge of tyre and vehicle dynamics
Experienced using MATLAB or Python
Prior involvement in professional motorsports
Total Rewards
Comprehensive Medical, Dental, & Vision benefits
401(k) Retirement match
Voluntary life, short-term and long-term disability benefits
Annual bonus plan
Competitive time off plan
Company discounts, including kit apparel
Arrow McLaren is committed to equal employment opportunity. All applicants will receive consideration for employment without regard to age, disability, ethnicity, gender (including gender identity and gender expression), marital status, national origin, race, religion, sex, sexual orientation, veteran status or any other status or condition protected by applicable federal, state, or local laws.