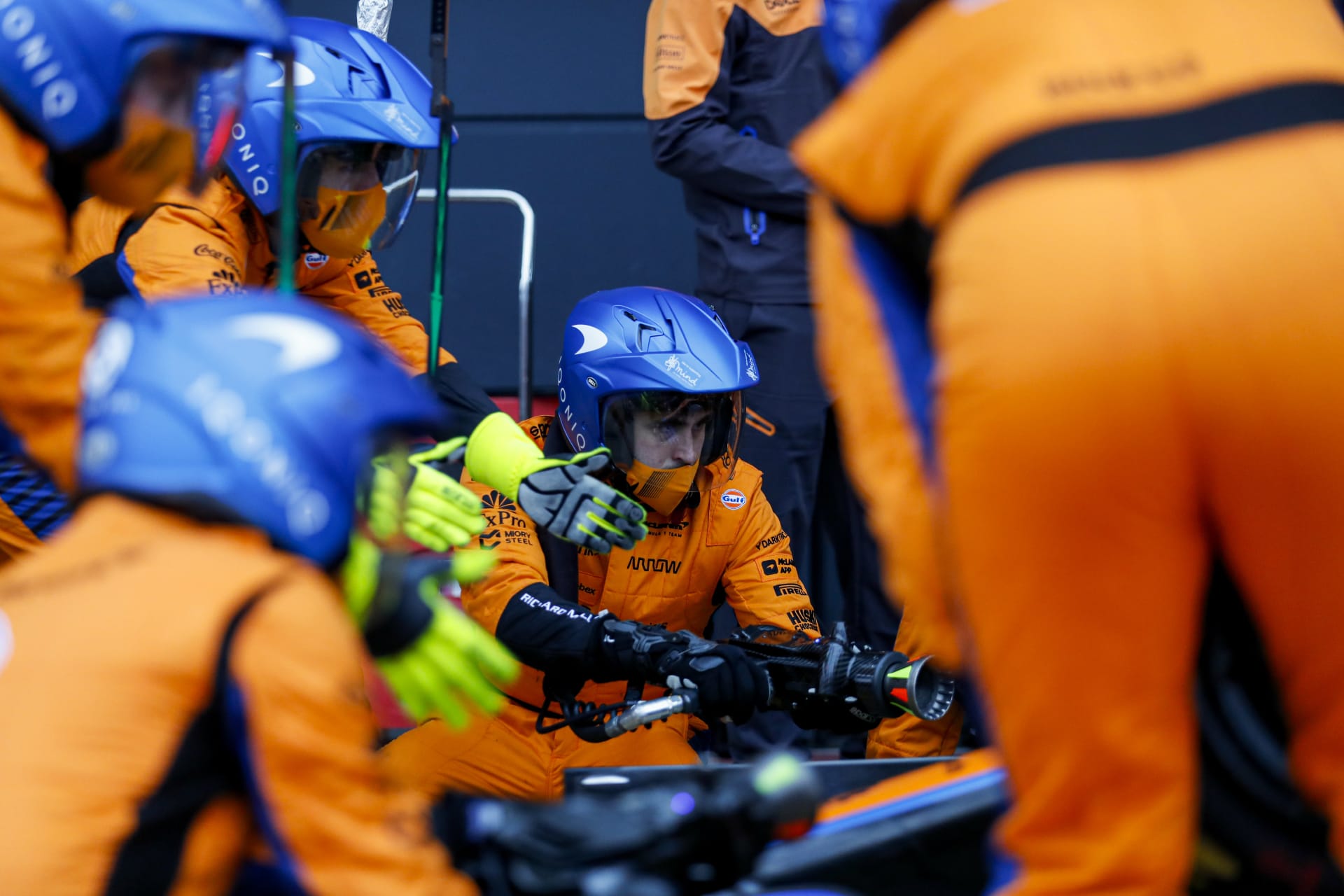 Specialist, Vehicle Modelling Engineer
Woking

,

England

,

United Kingdom

F1 - Technical
Job description
To develop world class vehicle and sub-system models.
To deliver world class model correlation & functionality.
To identify, quantify and action vehicle model opportunities through experience or data analysis.
To feed observations to the department that aid car performance development.
This role sits within the Vehicle Modelling Group in the Vehicle Performance department.
The role reports directly to the Head of Vehicle Modelling.
The role is principally concerned with the derivation, implementation, correlation and improvement of vehicle model sub-systems including tyres, power unit, steering, brakes and suspension.
The role requires collaboration with other Group staff to improve our simulation tool correlation.
The role requires strong interaction with other Groups across Vehicle Performance and with Aero Performance, Race Engineering, Research & Development and Design departments.
Principal Accountabilities:
Improving the fidelity, correlation, performance and functionality of our vehicle models by:
Developing and validating new sub-system models.
Producing insightful, high-quality analysis in challenging timeframes.
Innovating by proposing and developing new ideas and concepts.
Specifying and executing physical testing of components and sub-systems.
Analysing rig and track data for the purpose of correlating the vehicle model.
Proposing novel techniques such as feature detection or regression methods to derive insight from data.
Summarising model changes for stakeholders to share understanding of capabilities & limitations.
Collaborating to identify opportunities for vehicle model improvement.
Generating clear and well-documented code.
Providing technical assistance and support to the broader team.
Interacting effectively with other Vehicle Performance staff.
Job requirements
Knowledge, Skills and Experience:
Master's degree, PhD or equivalent in Engineering, Physics or Applied Mathematics or similar.
Strong knowledge and conceptual understanding of vehicle physics.
Objective, data driven approach to analysis.
Proven ability to extract key data from a dataset and present in a clear, concise manner.
Deep awareness of relevant simulation techniques & considerations.
Extensive experience of vehicle sub-system modelling in F1, motorsport or a related field.
Experienced user of:
Matlab and Mathworks toolchain (required).
Vehicle dynamics simulation tools (required).
ATLAS 10 or similar analysis tools (required).
Version control (required).
C/C++ and Python (preferred).
A team player with the motivation, initiative & capability to work independently if required.
Able to integrate quickly into the team, interacting effectively with others.
Strong organisational, communications and problem-solving skills.
Capability to concurrently engage on multiple projects with different stakeholders.
Excellent communicator, able to target a variety of audiences and influence as appropriate.
Works calmly and effectively under pressure.
High attention to detail with an unbiased, objective approach.
Innovative, moving us fearlessly forward by proposing new methods and ideas .
Flexibility in working hours is required.
What can McLaren offer?
We strive to provide a fun, innovative, collaborative and open culture where everyone's input is welcome, and everyone feels part of our achievements. We work hard to create a culture of continuous improvement, and support this with a pro-active approach to management and personal development.
McLaren Racing is based at the iconic McLaren Technology Centre on the edge of Woking. Our large campus includes a gym, swimming pool, restaurant and indoor and outdoor break-out areas, as well as direct access to park land. MTC is connected to Woking mainline station via regular shuttle buses, from which London Waterloo is a 32min train ride.
We encourage hybrid working patterns to give you options to balance your home life and hobbies with your work, and offer a comprehensive package of benefits including private healthcare, car schemes, life insurance and generous pension contributions.