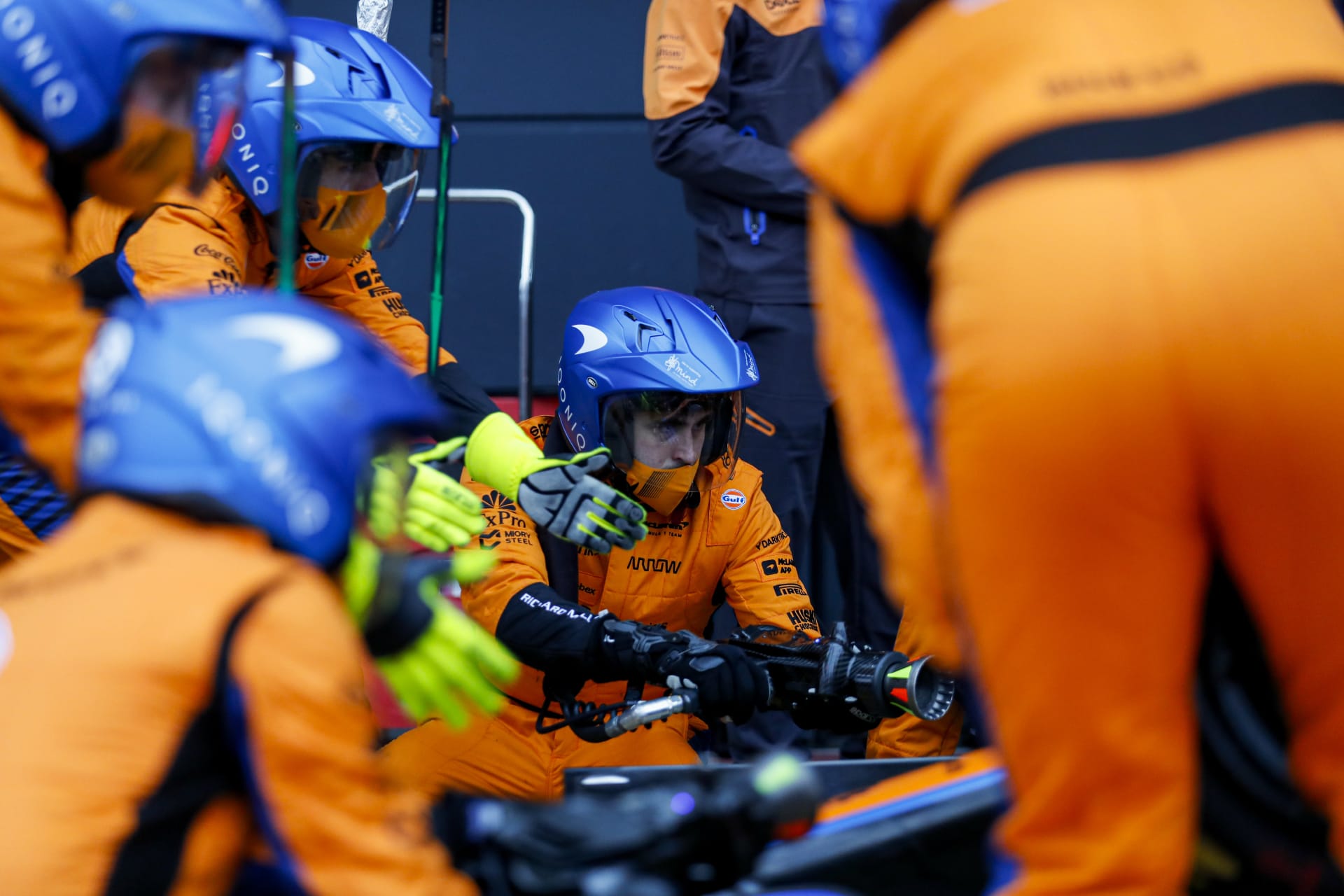 Specialist, R&D Systems Engineer
Woking

,

England

,

United Kingdom

F1 - Technical
Job description
At McLaren Racing, we believe only by chasing performance in everything we do can we give ourselves the best chance of success. Performance on track and in the factory. Performance for our people, our business and our partners. It's about more than winning. It's about hitting the highest standards, and then raising the bar again.

Purpose of the Role:
The main purpose of the role is to deliver control systems for R&D projects. This includes work for the wind tunnel facility and the wind tunnel model, as well as other rigs and dynos. Occasional support will be undertaken for trackside operations, equipment and on-car test instrumentation. Projects can vary in scope and duration and will normally be executed within R&D, or in collaboration with another F1 technical department. At times, project work may be undertaken beyond F1 in support of other, non-F1 racing activity within McLaren Racing, or as part of a research or commercial collaboration with a third party.
Role Dimensions:
The role sits in the Research & Development team, which is responsible for the R&D test facilities in general, and technology systems and sensors in and around the wind tunnel, rigs, dynos and on model and race car in particular
The role will involve close cooperation with the rest of the Research & Development team (designers, systems engineers and technical operators), software engineers and data analysts, as well as model makers, model designers, and the wider Technical division in Racing
This role is factory based at MTC (or periods of WFH as agreed with your manager in line with company policy) but may involve occasional travel to test facilities abroad as well as trackside operations i.e., travel and work outside UK
This role is predominantly carried out during standard working hours, but will sometimes include additional hours and occasional weekends
Job requirements
Responsibilities:
Engaging with engineering groups including aerodynamics, electronics, trackside, etc. as well as suppliers and translating their requirements into system specifications
NI LabVIEW software development and deployment of NI real-time control systems
Design and implementation of electrical control systems hardware
Configuration of communications networks including EtherCAT, CAN and Ethernet
Testing, validation and calibration of newly introduced systems
Fault diagnosis and resolution, both software and electrical
Work with other participants in a process to provide information and support throughout the project delivery and ensure that the final product meets all requirements
Answer feedback/faults from the wind tunnel, rigs, dynos or track and close out previous issues when creating system upgrades
Data analysis, reporting of results and project progress in a clear, concise and structured manner with high-quality documentation and making recommendations for improvements and next steps
What McLaren can offer?
We constantly strive to be better tomorrow than we are today. Our ambition is to be the most pioneering and exhilarating racing team in the world, and our collective task is to set the standards for high performance in sport. We show up every day with energy and enthusiasm, ready to play our part.
We encourage and support diversity, equity and inclusion. We will actively promote a culture that values difference and eliminates discrimination in our workplace.
McLaren Racing is based at the iconic McLaren Technology Centre (MTC) near Woking. Our state of the art, sustainable campus offers many facilities including a gym, swimming pool, restaurant and indoor and outdoor break-out areas, as well as direct access to park and common land. The MTC is connected to Woking mainline station via regular shuttle buses, from which London Waterloo is a 30 minute train ride.
We offer a comprehensive package of benefits including private healthcare, car schemes, life insurance and generous pension contributions.