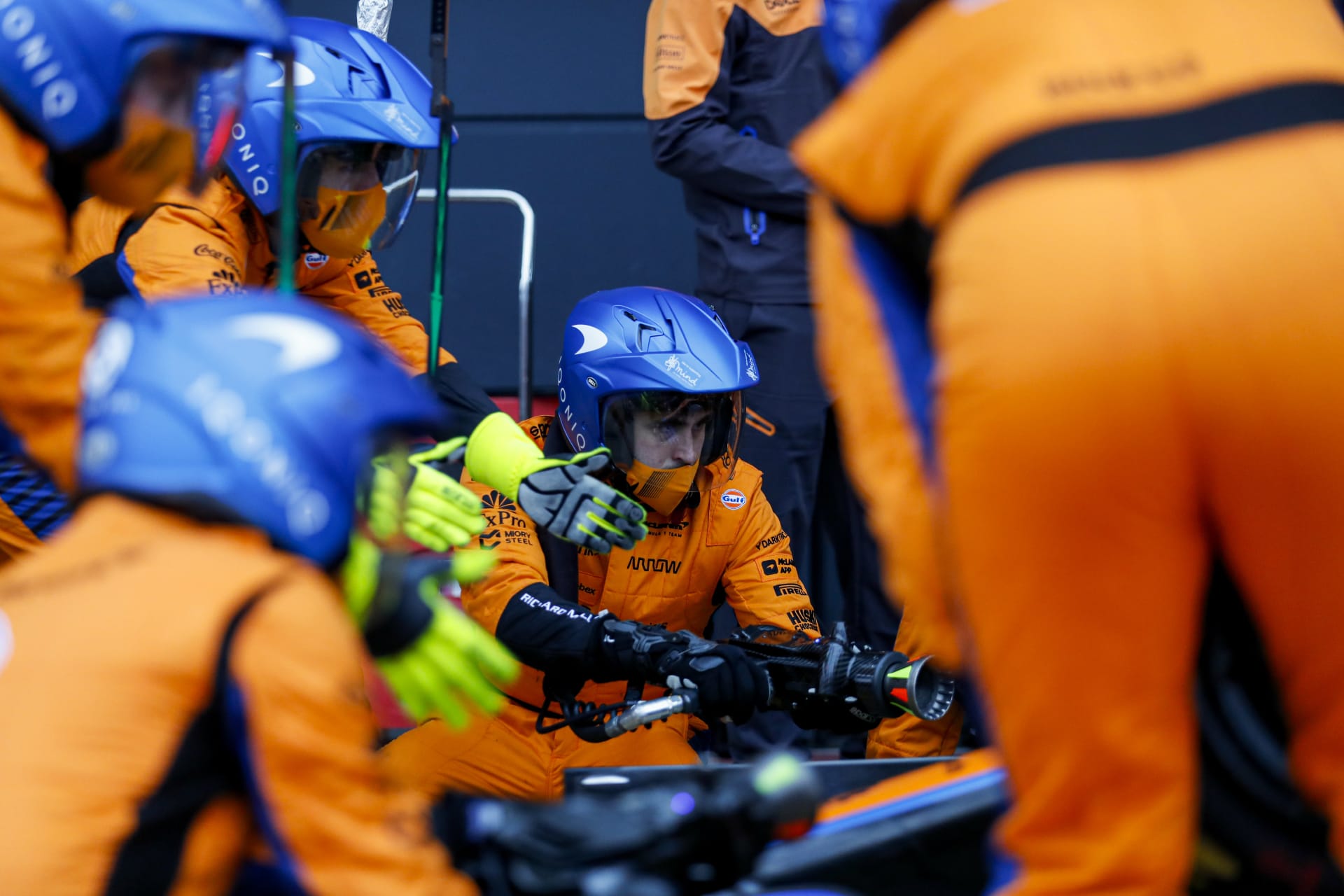 Suspension Design Engineer
Woking

,

England

,

United Kingdom

F1 - Technical
Job description
Purpose of the Role:
You will be responsible for conceptual and detail design of composite and metallic race car parts (including any manufacturing tooling and rig parts required) for the new car and in season upgrades and also for investigating and designing reliability fault fixes for the parts in your area. The specialist components in this area of the car are both composite and metallic and include wishbones, uprights, brake ducts, springs, dampers and other internal suspension parts. Aerodynamic and structural parts will be designed in close collaboration with relevant Aero and FE engineers to derive the most performance practical solutions for the car.
Role Dimensions:
Role reports to the Head of Suspension.
The role is office based at MTC (or periods of WFH as agreed with your manager in line with company policy) with occasional travel as required
Contracted hours plus additional flexibility in working hours outside core hours which may include periods of time in evenings or at weekend to cover requirements of the business in order to complete tasks to critical deadlines and also to cover occasional design support for events.
Principal Accountabilities:
Conceptual and detail design of composite car parts and tooling.
Conceptual and detail design of metallic car parts, jig parts and test jigs.
Be able to take a project brief and work accurately and at pace in line with requirements of modern F1 racing design department, communicating with all key stake holders and taking responsibility for the design work required for successful outcome of the project.
Reliability and fault investigation and the designing of any required fixes.
When required, to assist in design work related to components in other areas of the car.
Carry out tasks following latest processes and procedures with guidance from department best working practice.
Leading a project or small team in this area of the car
Support and supervise junior members of the team on a project when required
Job requirements
Knowledge, Skills and Experience: 
You'll be an experienced professional with substantial knowledge of composite race car parts in their environment, knowledge of manufacturing techniques used and proven experience of design work in this area
A broad design skill set able to be applied across any other area of the car when required to assist with high priority projects.
Degree in Mechanical Engineering, HNC or similar would be an advantage but not essential
Excellent knowledge of composite and metallic materials and manufacturing techniques.
High Level of Proficiency in CATIA 3DExp
Microsoft Office skills – word / excel.
Experience in F1 or similar design environment.
Personal Attributes:
High level of self-motivation and drive to meet critical deadlines required for project delivery.
High initiative level.
Good problem-solving skills
Ability to work autonomously and under pressure
Good communication skills to ensure effective communication of information both within the design team and cross functional teams.
Ability to work respectfully with co-workers and all stakeholders involved in delivering projects, working as one team
Attention to detail to ensure all design work is thoroughly thought through and accurate before release
What can McLaren offer?
We strive to provide a fun, innovative, collaborative and open culture where everyone's input is welcome, and everyone feels part of our achievements. We work hard to create a culture of continuous improvement and support this with a proactive approach to management and personal development.
McLaren Racing is based at the iconic McLaren Technology Centre on the edge of Woking. Our large campus includes a gym, swimming pool, restaurant and indoor and outdoor break-out areas, as well as direct access to park land. MTC is connected to Woking mainline station via regular shuttle buses, from which London Waterloo is a 32min train ride.
We encourage hybrid working patterns to give you options to balance your home life and hobbies with your work, and offer a comprehensive package of benefits including private healthcare, car schemes, life insurance and generous pension contributions.