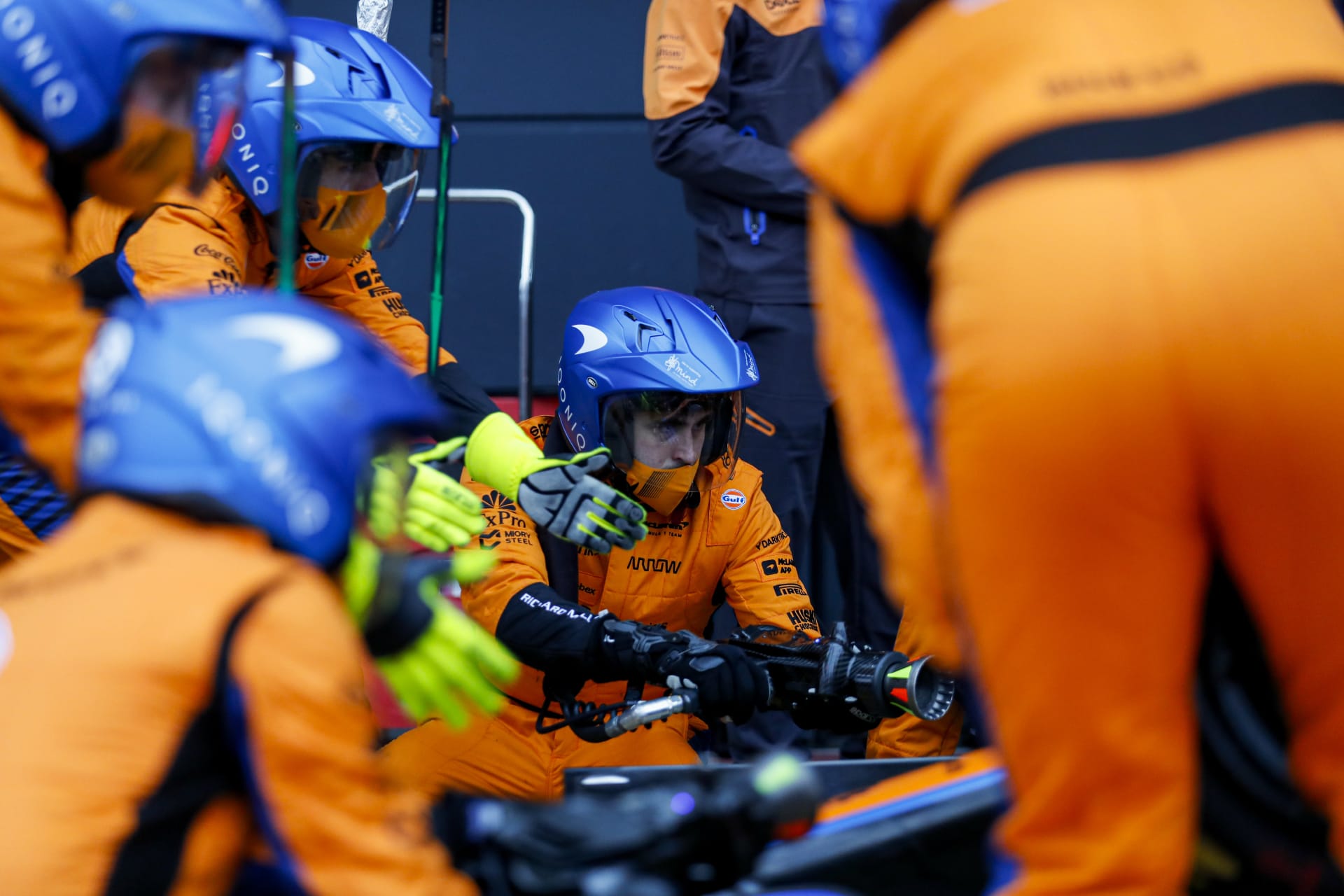 Team Leader, Production Engineering (Drawing Office)
Woking

,

England

,

United Kingdom

F1 - Operations
Job description
At McLaren Racing, we believe only by chasing performance in everything we do can we give ourselves the best chance of success. Performance on track and in the factory. Performance for our people, our business and our partners. It's about more than winning. It's about hitting the highest standards, and then raising the bar again.
Purpose of the Role:
Leading the drawing office based, rotating Production Engineering Team you will be responsible for the personal development, and output of our skilled team of Production Engineers. Working with the Production Engineering Team Leader based in the Machine Shop, the Head of Machining, the Design Director, planning and the wider team you will create value add at the earliest opportunity to smooth the flow of work packets through the design process, into planning and the machine shop. The team that you lead will positively effect lead-time and cost of car. You will inspire positive change and continuous improvement initiatives and provide the first point of contact for all team members that are within your area of responsibility and influence. McLaren has a formidable history - come and be part of our future success!

Reporting to the Head of Machining, it is your responsibility to energise the team and drive the efficient and effective solutions that will directly aid the manufacture of components for our cars, wind tunnel or race team. The role demands a people focused person, who is engaging and determined to do the best for our team. Maintaining regular high quality 1-2-1's with team members you will provide feedback, support, and encouragement to assistance department development.

Principal Accountabilities:
Lead the development, management, and wellbeing of our team by promoting the correct use of policies, procedures, and SOP's. The wellbeing of our team is a priority
Promote the one-team approach by encouraging team members to identify and implement continuous improvement processes to minimise waste, reduce costs and deliver meaningful sustainability in everything that we do
Work with the Head of Machining to identify skills gaps and suggest personal development plans, to provide learning opportunities for the good of both our people and the whole team
Conduct quarterly, high quality 1-2-1's using Culture Amp as a record with your direct reports
Support the Head of Machining with team flexibility, banking and burning hours to meet demand and accepting requests made by our team members where possible
Manage and monitor workload with respect to the planned release of components
Encourage and embrace proactive engagement with design at the earliest gateway to ease manufacture without compromising car performance
Support DFM meetings, driving high quality feedback into design about cost of features, finishes and tolerances
Review and determine optimal material requirements, supporting the procurement process where appropriate
Support the creation of stage models and drawings to smooth the production of components within machine shop
Develop robust routings to ensure seamless flow through manufacture
Determine the requirement for bespoke cutters, tooling, fixtures, and gauging. Initiating the procurement process where appropriate
Design, test and evaluate processes and SOP's that support our workload and provide end to end security at pace
Work with our team members to resolve Non-Conformance Report (NCR) and quality concerns with robust corrective action
Job requirements
Knowledge, Skills, and Experience:
Preferably educated to NVQ level 5 or 6 or equivalent - HND or Bachelor's Degree
Experienced Production Engineer, with an excellent overview of design for manufacture, cost control, stage modelling, production routings and directed inspection
Experience of leading and managing a Team, with the ability to flex leadership styles
Experience of coaching and motivating team members
Experience of effective performance management of team members to ensure a high performing and motivated team
Knowledge of 3, 4 and 5 axis multi-tasking machining
Experience of CAD / CAM systems relevant to production engineering & machining
Knowledge and understanding of Microsoft Office products and MRP systems
Experience with managing the delivery of work packets to enable the seamless manufacture of complex components to extremely demanding deadlines often with conflicting priorities
Has facilitated and supported effective change management
Has developed and participated in a team-oriented environment
Excellent interpersonal and communication skills, with the ability to provide effective feedback
Experience of leading quality concern resolution with tools such as 8D, 5why, fishbone diagrams and other appropriate quality tools
Enthusiastic people person, determined to encourage teamwork and provide solutions
Empathic and willing to support the wellbeing of our team
Is a role model for our values and behaviours
Leads by example; sets and manages expectations appropriately
Self-motivated to deliver and be accountable for ambitious targets
Seeks to understand challenges and thoughtfully provide resolution
Acts with integrity and loyalty to the team
Confident, self-sufficient, and resilient
Remains calm and can make level-headed decisions whilst under pressure
What can McLaren offer?

We constantly strive to be better tomorrow than we are today. Our ambition is to be the most pioneering and exhilarating racing team in the world, and our collective task is to set the standards for high performance in sport. We show up every day with energy and enthusiasm, ready to play our part.
We encourage and support diversity, equity and inclusion. We will actively promote a culture that values difference and eliminates discrimination in our workplace.
McLaren Racing is based at the iconic McLaren Technology Centre (MTC) near Woking. Our state of the art, sustainable campus offers many facilities including a gym, swimming pool, restaurant and indoor and outdoor break-out areas, as well as direct access to park and common land. The MTC is connected to Woking mainline station via regular shuttle buses, from which London Waterloo is a 30 minute train ride.
We offer a comprehensive package of benefits including private healthcare, car schemes, life insurance and generous pension contributions.